When adding a child, either during account creation or through the 'Manage Pupils' button found within your profile, you may not be able to find the correct class for your child. If you cannot find your child's class, or are not entirely sure which class they belong to, do not worry. Setting up a school's structure can take a little while for your school Ambassador to do, and the class may not yet be ready, or may feature a different name from what you are expecting (eg if staff have changed since the previous term).
Adding a child to an unknown class
If this situation arises, you can simply click either the 'I am not sure' or 'I can't find it' button.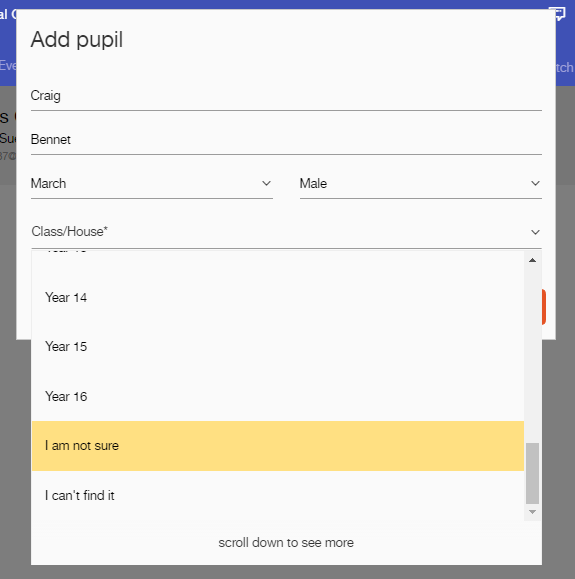 This will place your child into a temporary 'Unassigned' category. This separate group will store the child until you can move him/her to the correct class. 
Moving your child to the correct class
If you have entered your child into the 'Unassigned' Category, you can easily move them into the correct class later on. Simply visit your profile (found in the top right hand corner of the screen on a desktop, or in the main menu on a mobile), click the 'Manage Pupils' button and then the pencil icon. This will allow you to edit your children's details, including which class they are assigned to. 

If you need any further assistance on managing your profile, click here.