As an Administrator, you may find that sometimes you need to move a pupil or group of pupils for whatever reason. When you move a pupil, the parent/s will automatically be moved as well. There are two ways of doing this: click and drag, or using the drop-down menu.
NB: click here if you are doing the whole school move up ready for the new academic year.
Click and Drag
Select the Year or Class that you wish to move pupils from
Click the pupil, or group of pupils you wish to move
Click and drag the pupil/group, you will be able to move them into a new Class or Year (year can only be selected if there are no classes in it).
Use the drop-down menu
Select the Year or Class that you wish to move pupils from
Click and select the pupils you wish to move
A dropdown menu should now appear, click and select the Class or Year (if the Year contains no classes) that you wish to move the pupils to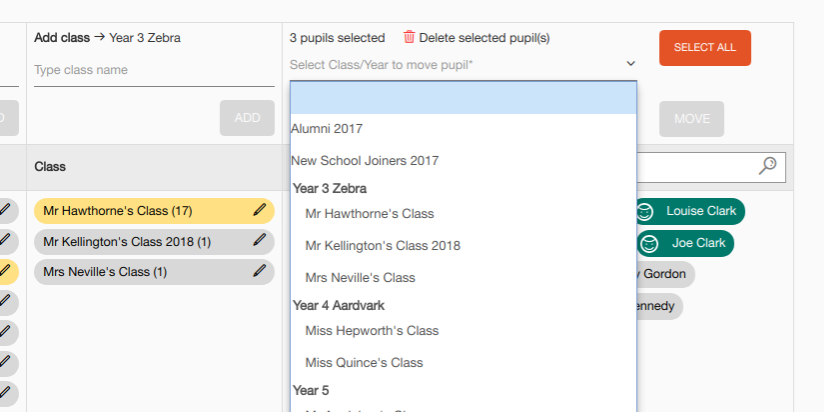 Tip: You can use the Select All button to select all the pupils in the currently selected Year or Class, or if you are just moving one pupil, use the search feature to find him/her from your currently selected Year or Class