Yes of course!
You don't need to register separately for Classlist for each child, no matter whether you have twins in the same class or several children throughout the school.
You can add details of both children during registration or, if you have already registered and need to add another child later, you can do this by going to your Profile and selecting My Family. Simply click the Add Pupil button to add more children as they join the school.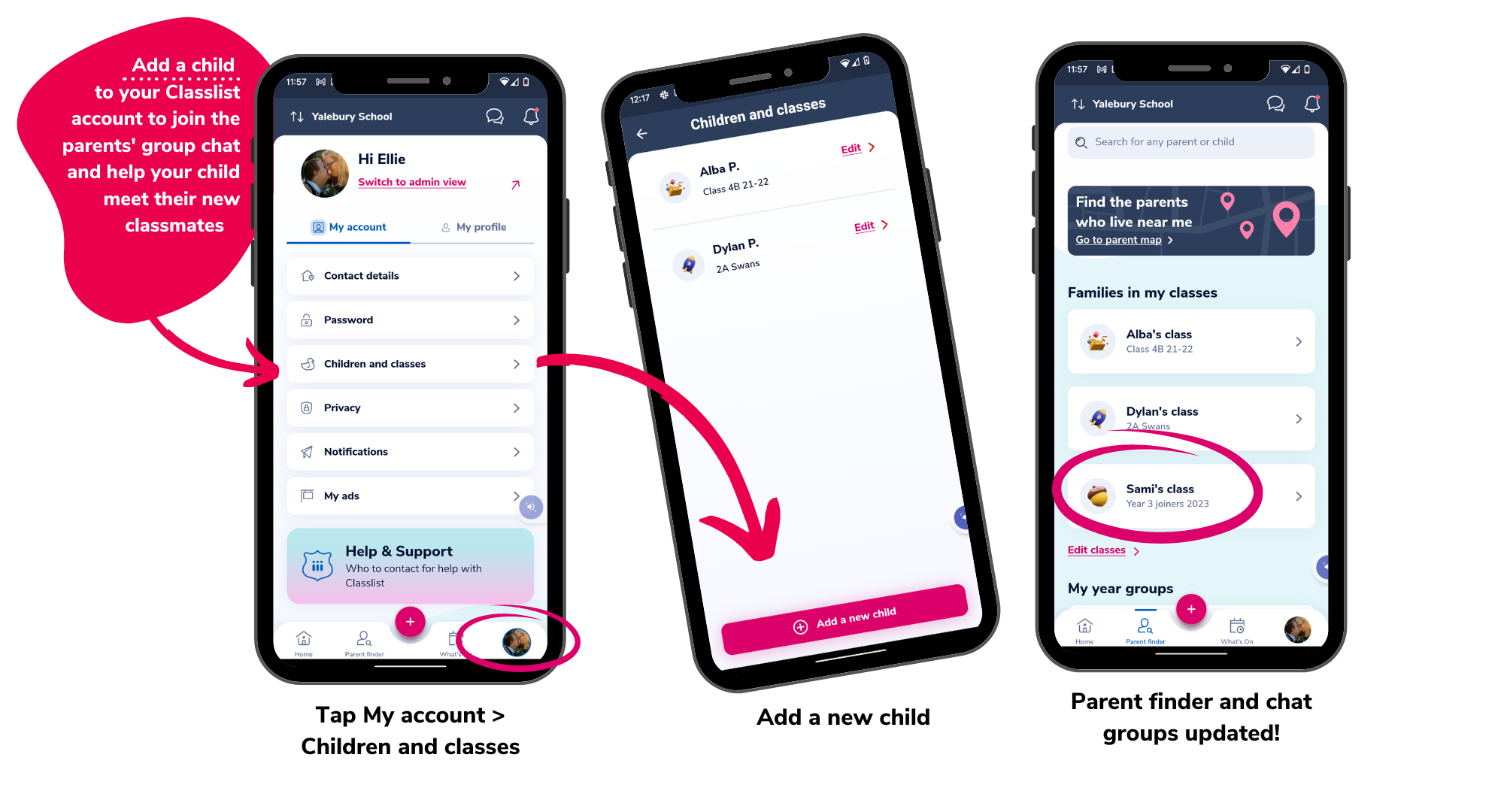 You will automatically be put into groups for each of your children's classes and year groups, according to the pupils listed on your profile. More details on adding a pupil can be found here.
Click here to find out how to join another school when your oldest moves on!