Classlist provides an easy way to manage your school's class-list while also providing you with a load of useful extra features too. Sometimes however, it can be handy to have two screens running Classlist up at the same time.
You can do this in your browser by clicking on the 'additional tab' button. You can also right click from within Classlist on a link to a new page and click 'open in new tab'. Either method will bring up a second copy of the page allowing you to easily access information on both.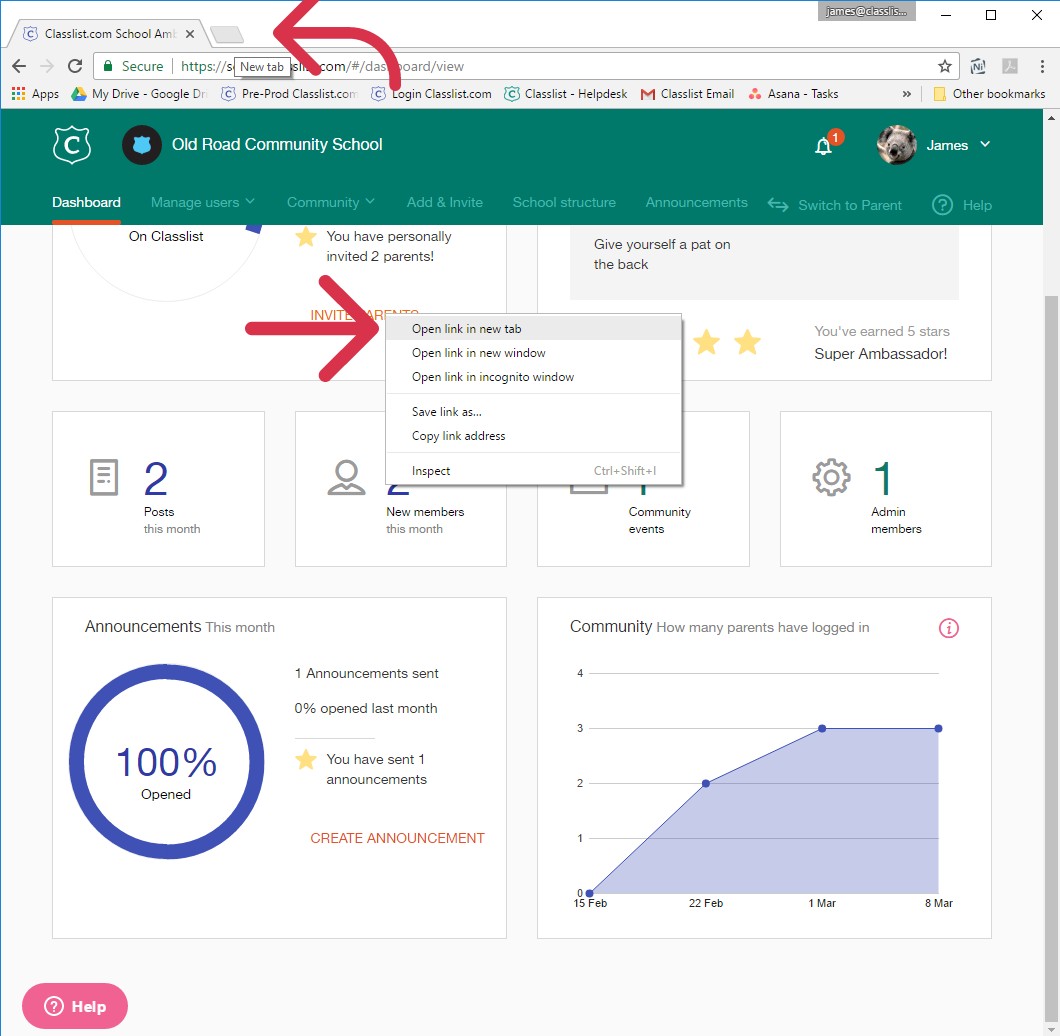 This means that you can flick between your Classlist address book and an invites page, or check out your Announcement statistics while creating announcements!