The My School page acts like a handy, static homepage for your Classlist site, capable of providing reams of useful information to your parent users. This page allows for a lot of customization, and can become a brilliant source of information for other parents when managed well.
As an ambassador, each of the sections can be edited by clicking on the pink pencil icon. Don't worry though, parents will only be able to view this information, not edit it. 
The page itself is broken down into a number of sections:
You are free to edit each of these sections, as are any other Ambassadors on your site. Here is an example of how the page will look from the parent side of Classlist.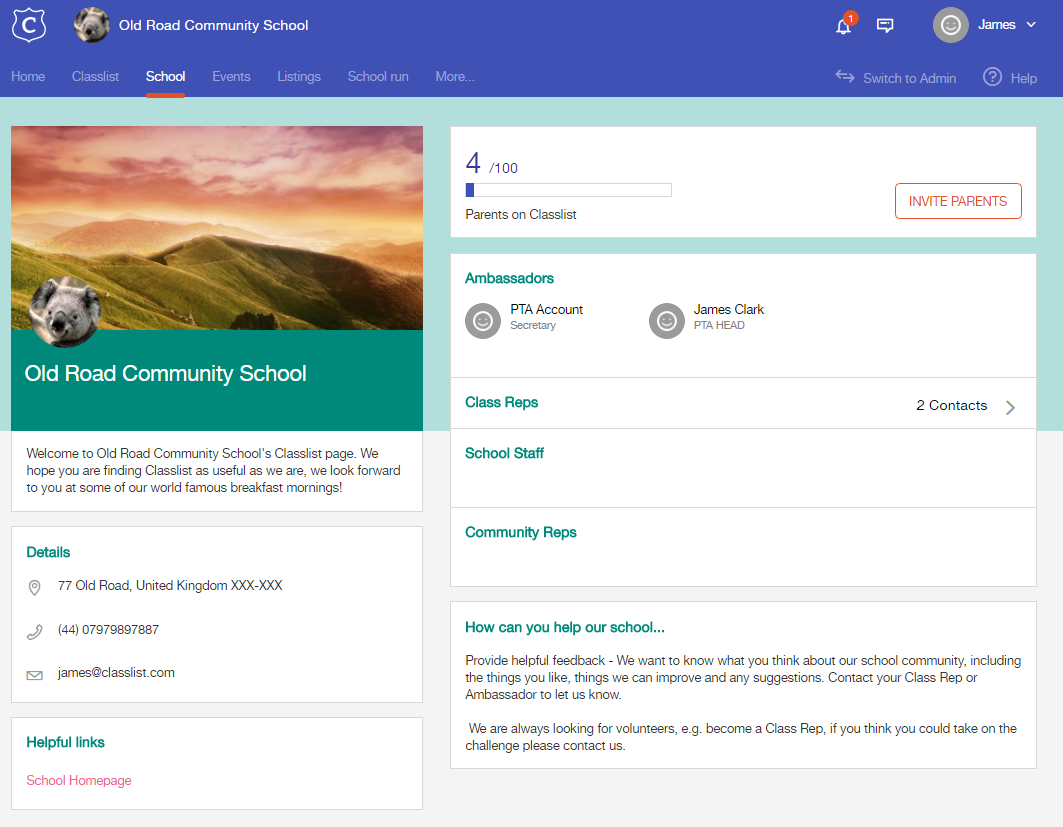 Adding a picture and logo to your school page will really help parents associate Classlist with your school while adding a personal touch at the same time.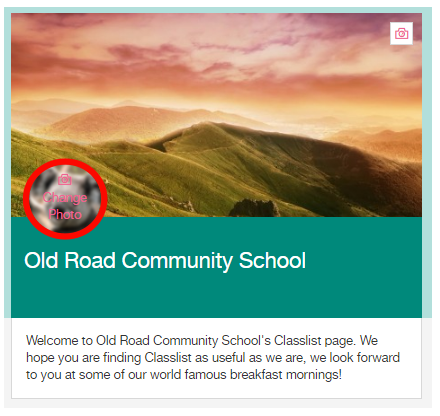 You can also add a cover photo for your school, this picture is slightly larger, and is ideal for pictures of the school itself! Just click the camera icon in the space where the default cover photo appears.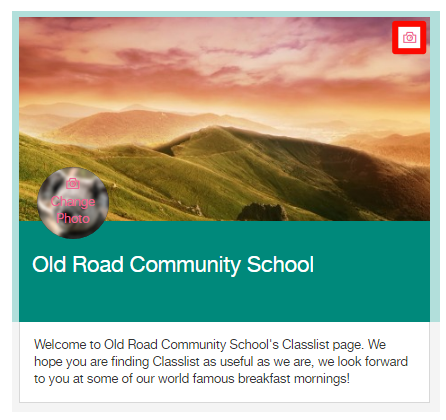 Your school logo can be uploaded by clicking  on the circular 'Change Photo' button. This will bring up a small dialogue box, allowing you to add your own logo. 
This simple box will allow you to edit your school's name and address, as well as add a contact number and email address. Remember, this page aims to provide your parents with as much useful information as possible, so it is best to add the school's main office contact number and email, this can be very handy in a pinch!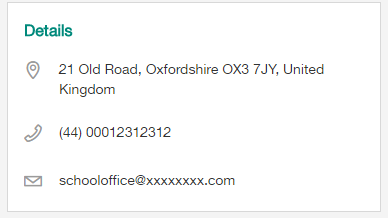 Ambassadors can add a number of useful links here for parents to have easy access to, try adding the school's homepage page by clicking on the little pencil icon.
You can use this space to direct parents to any useful sites you can think of!
Your Classlist community will show parents just how many parents are already on Classlist, as well as giving them a visual representation of how the Administrator structure works. If you have not already uploaded a profile picture, make sure you do, this allows the parents to see everyone's faces which really helps boost morale. 
You can also manage your administrators from this page, for more information on how to do this, please click here.
The Community Mission Statement 
The community mission statement is a fully customisable text space. This allows you to complete freedom to write down your PTA's mission statement. It's a great space to introduce yourself as a group to the parents, as well as ask for volunteers or just tell them to contact you if they have any further questions.