One of the most useful aspects of the Announcement feature is the ability to attach a document. Classlist Administrators can send a file alongside their announcement, which can be opened by all recipients; this is perfect when extra content is needed. From sending the minutes of the previous PTA meeting to documenting a dinner's menu. 
When an announcement is sent to you, you will receive a notification in Classlist as well as an email if your settings allow it.
Announcement as viewed in an email: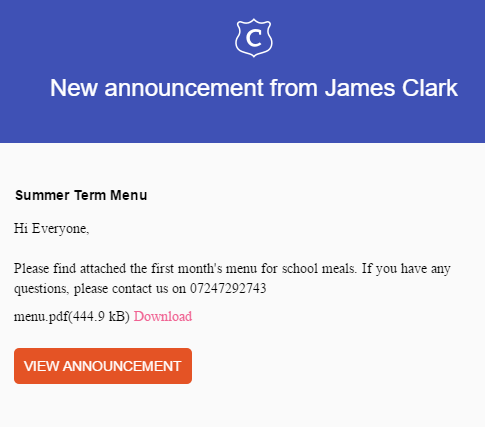 Announcement as viewed in Classlist: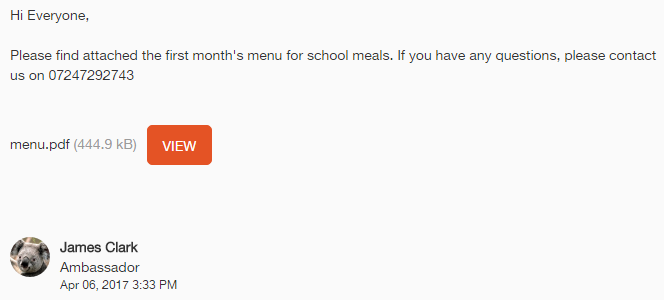 Clicking the 'View Announcement' in the email will take you to the relevant Classlist page. You can directly download the attachment from the email if you wish, or you can choose to 'View' it by visiting the announcement on Classlist. This will allow you to open the announcement and check out its contents before you click 'Download'.