Classlist hopes to consolidate your school-parent communications into one, easy to manage space. To do this you need to be able to invite your fellow school-parents quickly and effectively, to help with this Classlist allows you to invite people through social media, so you can invite everyone easily!
To do this, open Classlist on your mobile and open the 'Invite Parents' Page. From here click the 'Invite Parents button to be taken to the 'Invite Parents' page. You will then see a button next to 'Invite using Apps like Facebook or WhatsApp'.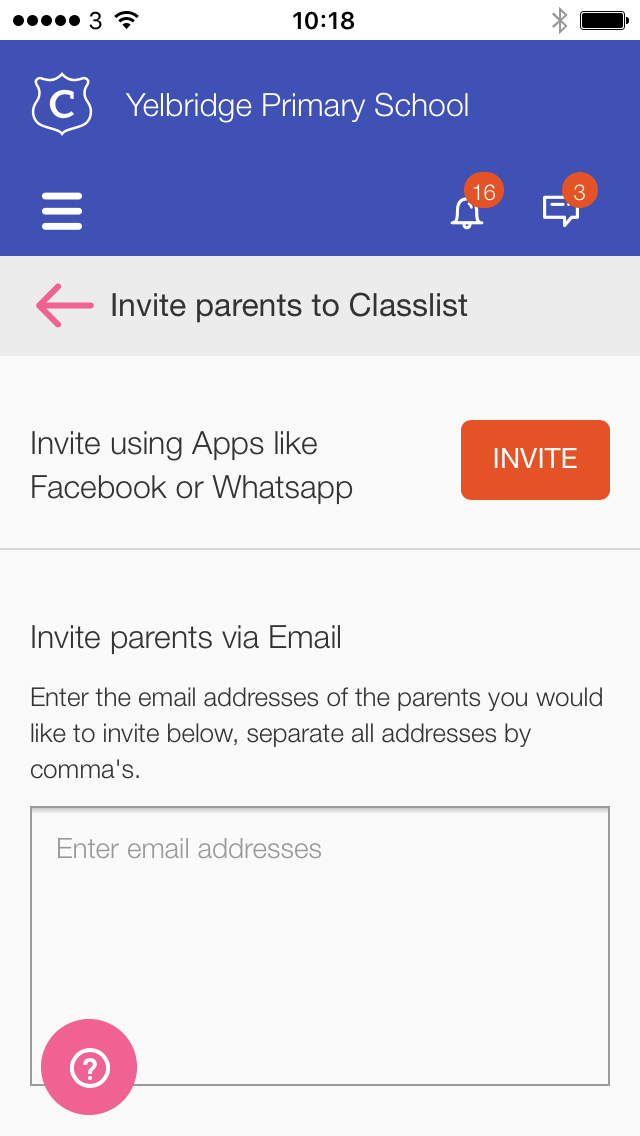 Clicking this will open a dialogue box asking you to select which app to use, you can select a great number of apps, such as WhatsApp, Facebook and even iMessenger. Android users will even see a list of recent and popular contacts that they can invite directly.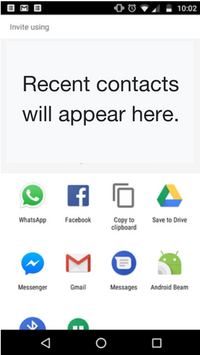 If you do not see the app you are looking for on here, do not worry, you can scroll left and right (on iPhone) or up and down (on Android) to select the App you are looking for.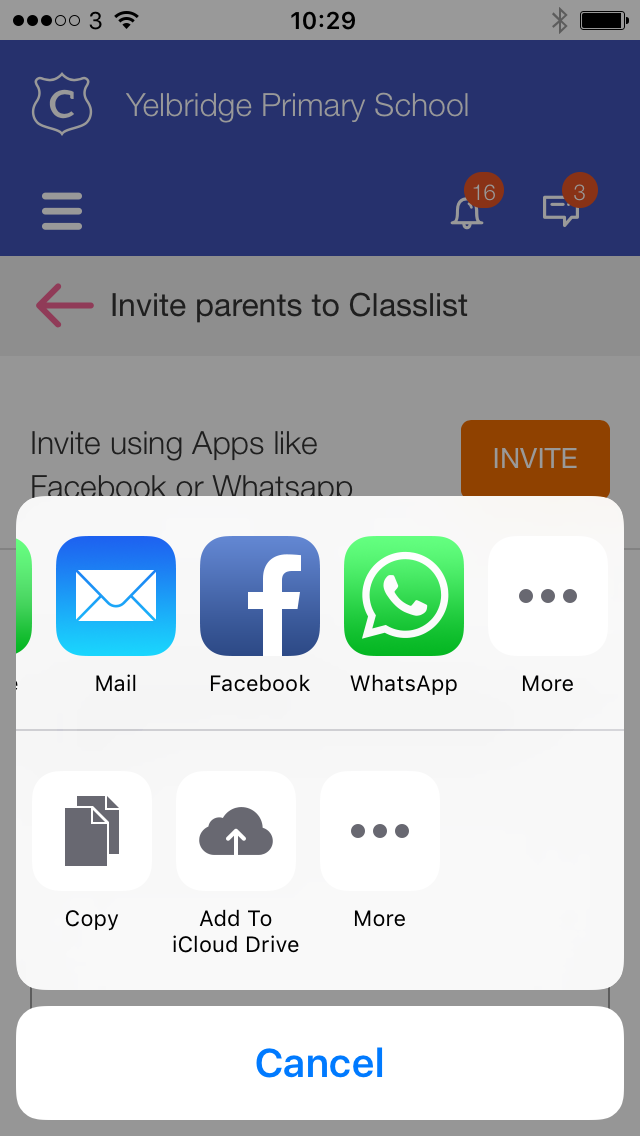 Just press the 'More' button to select the App you need! If you need any further assistance on inviting your fellow school-parents, please click here.