You can invite your fellow school-parents quickly and effectively through social media, so you can invite all your friends!
To do this, open Classlist on your mobile and choose the 'Invite Parents' page from the main menu.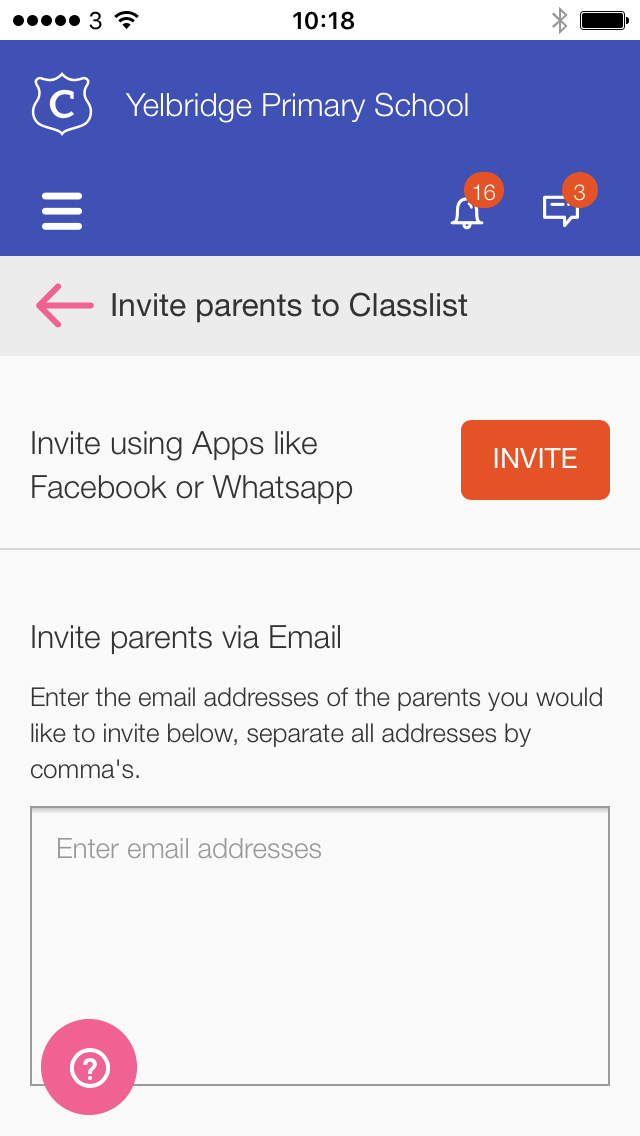 You can invite people by email here if you already know their address, or click the 'Invite' button to open a dialogue box asking you to select an app, including WhatsApp, Facebook and iMessenger. Android users will even see a list of recent and popular contacts who they can invite directly.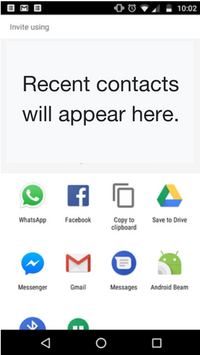 If you don't see the app you are looking for straight away, try scrolling left and right (on iPhone) or up and down (on Android) to find the App you are looking for.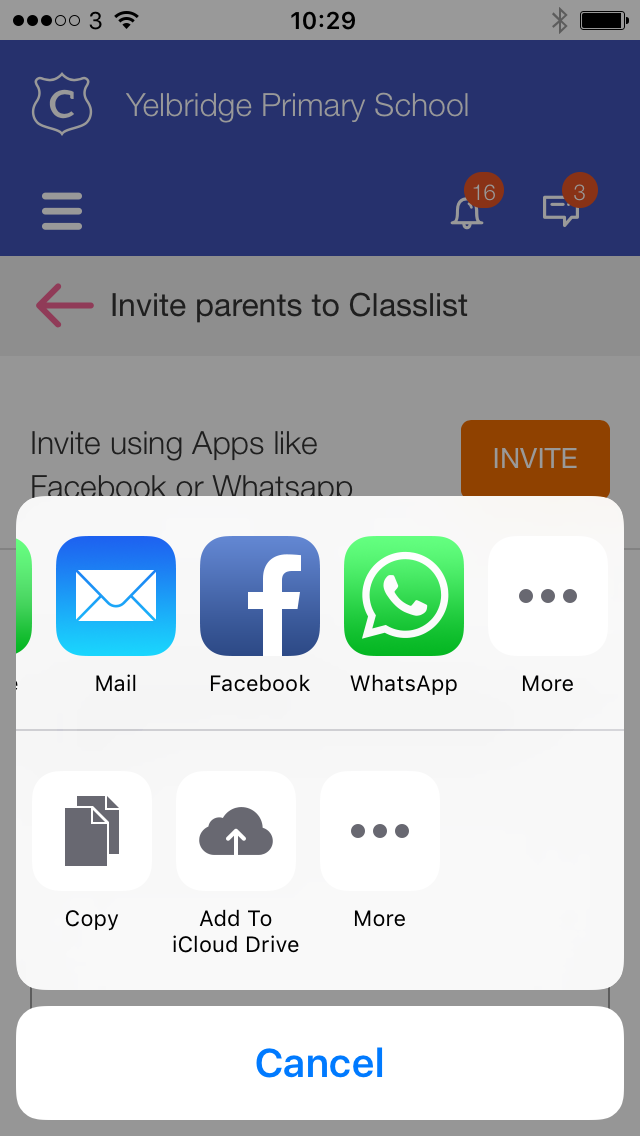 Just press the 'More' button to select the App you need! If you need any further assistance on inviting your fellow school-parents, please click here.