If you want to add documents which will remain on the site for parents to access repeatedly, such as PTA minutes, copies of previous newsletters, school uniform order forms etc, you can share them on Classlist via a link to a file-sharing system such as Googe Docs. The best place to put the link is on the School page, which is accessed from the green Admin portal under the title 'School & Admin Profile'.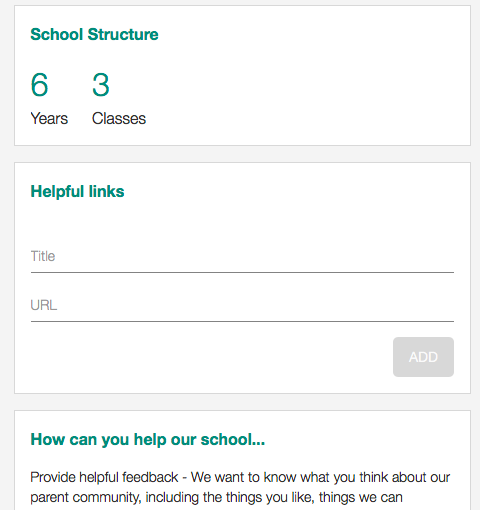 In the 'Helpful Links' section you can add a web link to a file-sharing site. For example with Google Docs you can choose 'Get shareable link', click 'Anyone with the link', and then copy and paste the link to the My School page. For more information on how to use Google Docs please click here.
If you want to attach a document to a specific Announcement, click here to find out how.