Traditionally, a school's Classlist site is set up by a member of a school's PTA. In rare cases however, a member of School Staff may be the founding member of a Classlist site. If this is the case it is worth following the next few steps to get your Classlist site set up quickly and effectively!
You will receive an email from a Classlist Admin inviting you to join the Classlist site you requested to set up. Once you click this link you will need to create a password for your account. 
Once this is done, you will be taken to the Classlist set-up Wizard, which will look a little like the image below. As a Staff Admin member, you will not be asked to add a child to your account.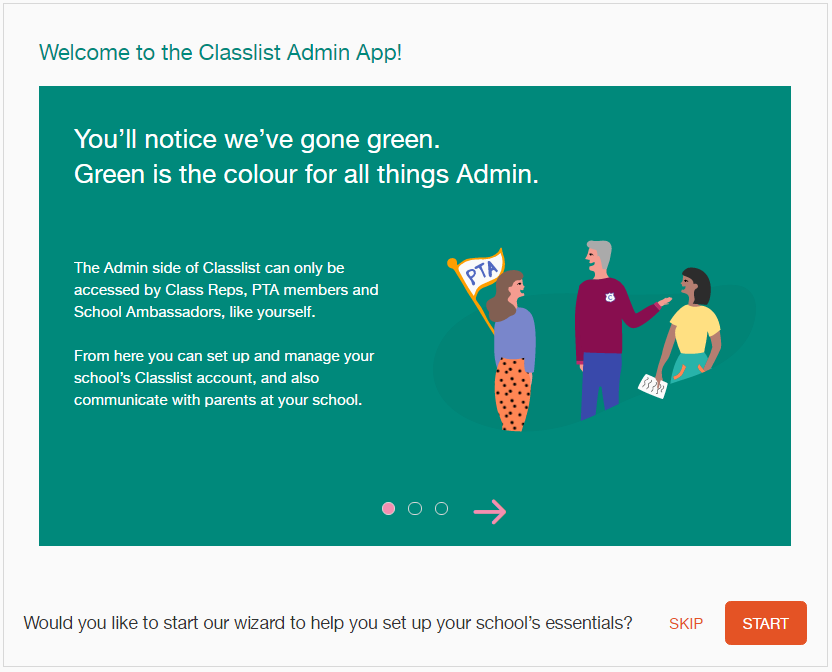 Your Parent Ambassador
As a Staff Ambassador one of the most critical things you need to do once you join is appoint a Parent Ambassador. This parent will often be a lead figure in the parent-community (or perhaps a member of the PTA) who won't mind doing a little bit of work for a very valuable reward. 
Just visit the School page and click on the pink + symbol in the Ambassador area to open a prompt to invite your Ambassador. It might also be worth discussing this with the Ambassador in person.