The 'My Pupils' page can be found in the Personal Profile section of Classlist.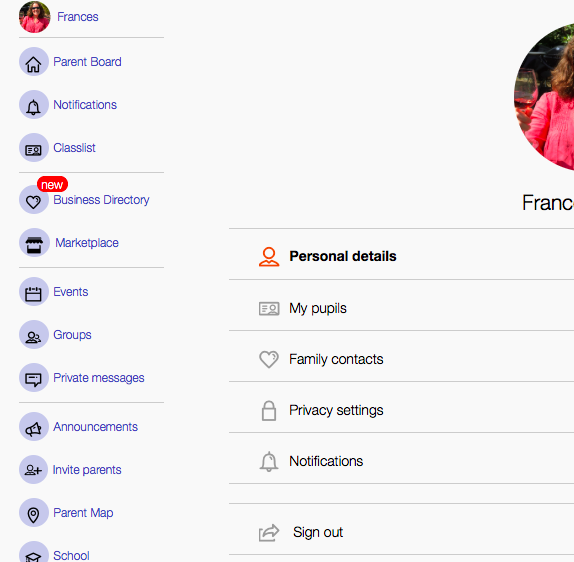 This page contains all the information about your children such as name, class and birth month (if you choose to add the birth month). Only parents in the same class/es or year/s will be able to see these details. 
During the approval process, an Ambassador will also be able to see your child's name and class, this is for verification purposes only. 
Adding a Child
Often a younger child might move up to a school their sibling is already attending, meaning you will need to add a new child to Classlist. Simply use the 'Add Pupil' button to add the details of another child to your account.

Important: The only required information Classlist needs is your child's name and class, you can omit the birth month and gender if you prefer.

Changing/Removing Child Details
You can also change, delete or edit these details at any time. If you wish to edit a child's details, just click the pencil icon. To delete, for instance if the child has left the school, click the red X. 
If you accidentally delete a child, do not worry, just add them again and make sure they are in the correct class.
Moving my child into a different class
If your child is showing as 'unassigned' it just means they haven't been placed in a specific class yet, possibly because the class wasn't available when you joined. Or if you accidentally put your child in the wrong class, don't worry, you can move them! You can edit their class by going to 'My Pupils' under your profile section. Tap the red pencil icon and make the changes you need.