If you have created an event on Classlist, you can change the details of your event at any time before the event itself.
Go to the 'Events' page.
Select the event you'd like to edit.
Make your changes by clicking on the pen icon in the section you want to edit and save using the tick symbol in the text box or clicking 'done' on the time picker.
You can change the date, time, location or RSVP date up until the event date itself, but bear in mind that you will need to notify invitees of any changes.
Your event will be saved automatically and you will be prompted to notify your guests if you make any changes after you have invited people to the event.
NB: If you can't see the pencil icons you may be on the 'view event' page rather than in edit mode. For a parent event, click on the back arrow in the title line to access edit mode. For a community event, tap 'switch to edit' below the date/time section. You can only edit events you have created.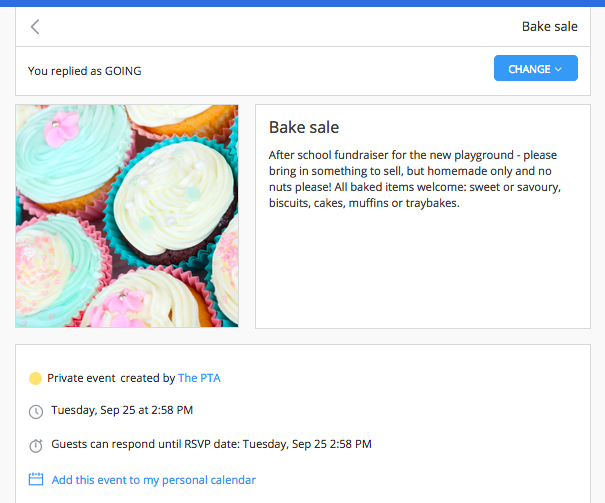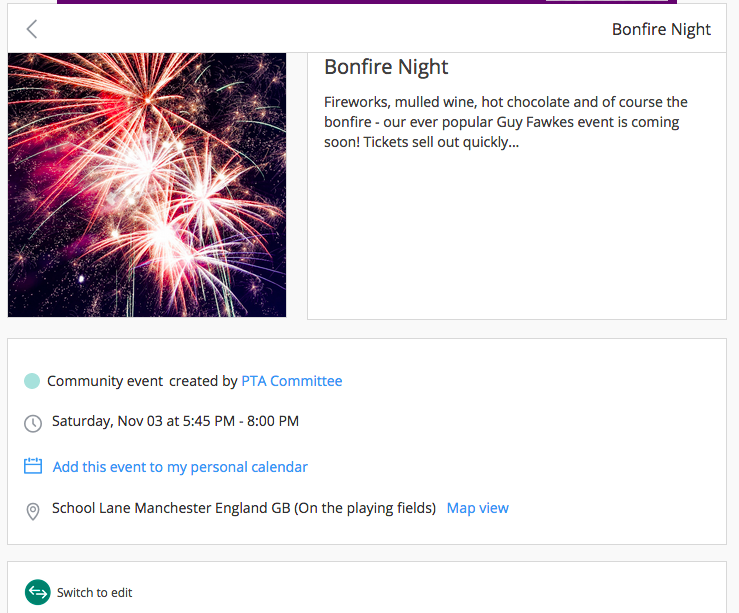 You can also invite more guests, send reminders to those you've invited or download a list of who's coming from the 'Manage Guests' page - just click the Manage button at bottom right.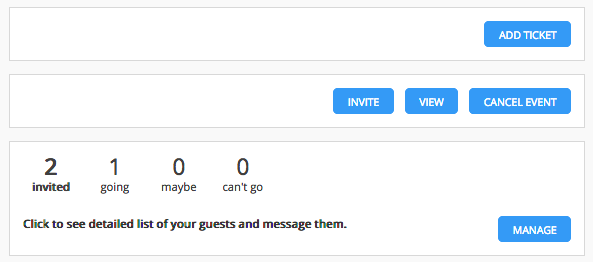 Click here to find out about cancelling an event.