Classlist groups help parents from the same class or year group communicate more quickly and easily. Each parent is also automatically made part of an automatically generated group for each class and year group they have a pupil in.
The 'My Groups' page displays each group you are a member of, with the latest relevant post also visible.
If a new member joins a group they can see posts which are already on the wall.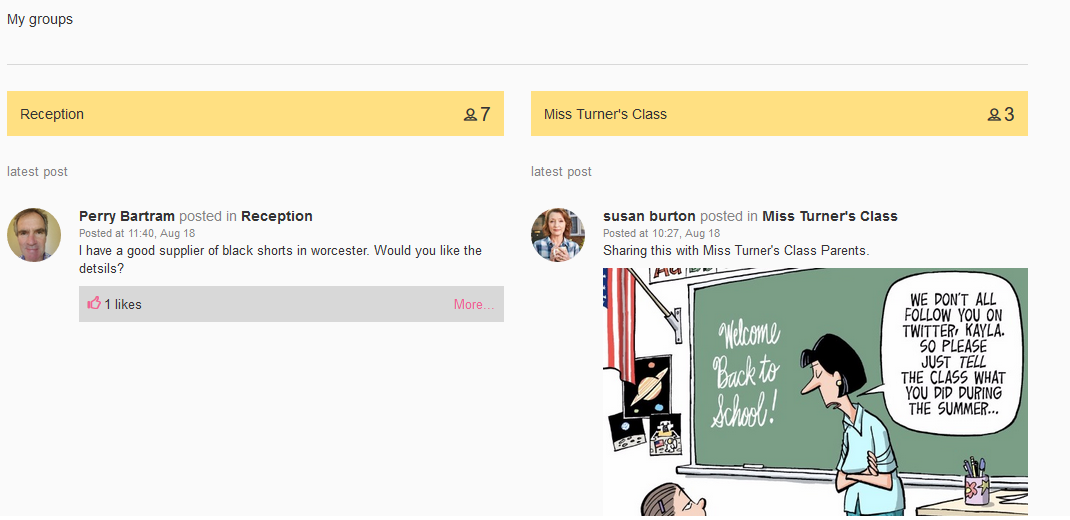 Individual Group Pages

Creating a Group (Coming soon)
Joining a Group (Coming soon)