School are selling merchandise using Classlist events, by setting up an event in the future and adding the merchandise items as tickets.
The fees charged will be the usual Stripe fees.
Classlist charges 0% platform fees - unlike other platforms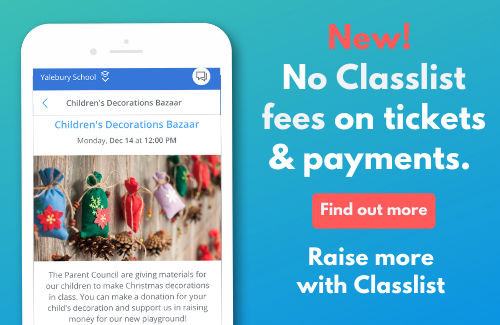 We are currently looking at adding an e-commerce capability to Classlist due to demand!