School are selling merchandise using Classlist events, by setting up an event in the future and adding the merchandise items as tickets.
The fees will be the usual Stripe fees of 1.2% +20p and our fees of 1% on transactions.
Classlist is charging 0% platform fees until at least August 2021!
(Even when we charged our 1% fee we were the cheapest equivalent platform...).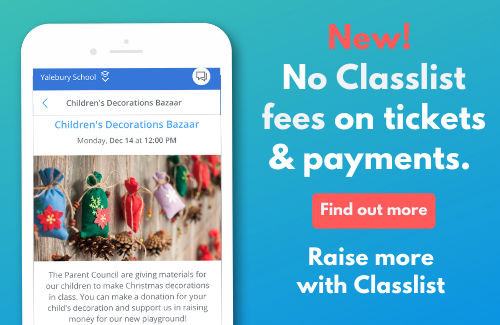 We are currently looking at adding an e-commerce capability to Classlist as there seems to be demand!