You can run a second hand uniform shop or PTA Shop selling other merchandise on Classlist to take orders and payments.
You can set a specific numbers of each item available to manage your stock, such as:
Blazer age 9
4 available
Price £5
To set up your Shop go to Community Events in your Admin area and create a new event.
Event date and details
For your Shop you can decide whether you want to have a long-running event starting soon and lasting for weeks, or whether you want to set a date far in the future.
NB RSVP date is a closing date that allows you to stop people making purchases before the date of an event. Therefore you don't need to use it for your PTA Shop. After the RSVP date people can't make a purchase.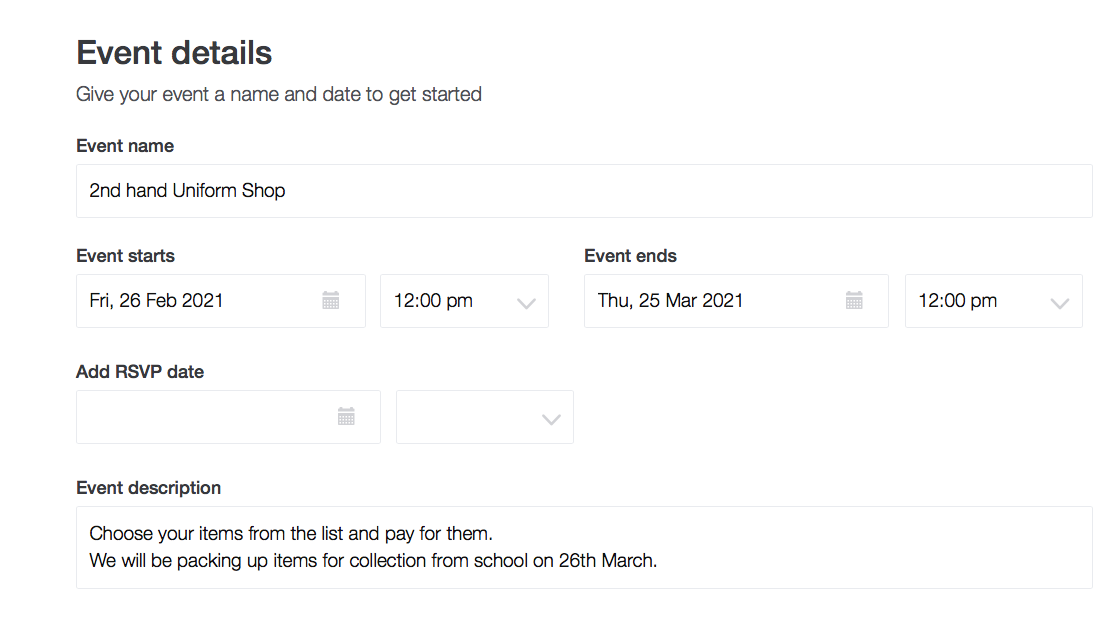 Next choose 'add tickets' and 'paid' or 'donation'
You will be asked to connect to your Stripe account to take card payments.
If you don't have a Stripe account you will be taken to the Stripe set up process automatically.
If you do have a Stripe account, you can just enter your Stripe login details and your PTA Shop will be ready to take card payments.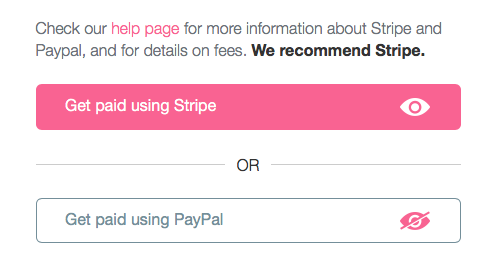 The reasons we recommend Stripe are
the card payment feature is integrated into our app so parents don't leave the event page to pay. It is super quick for them to use as we already have their name and email so they literally only type in card details and postcode and they are finished.
Please see our article on card payment fees and factor these in especially for lower priced items.
List your items
Next list your items for sale with a 'ticket' and description for each.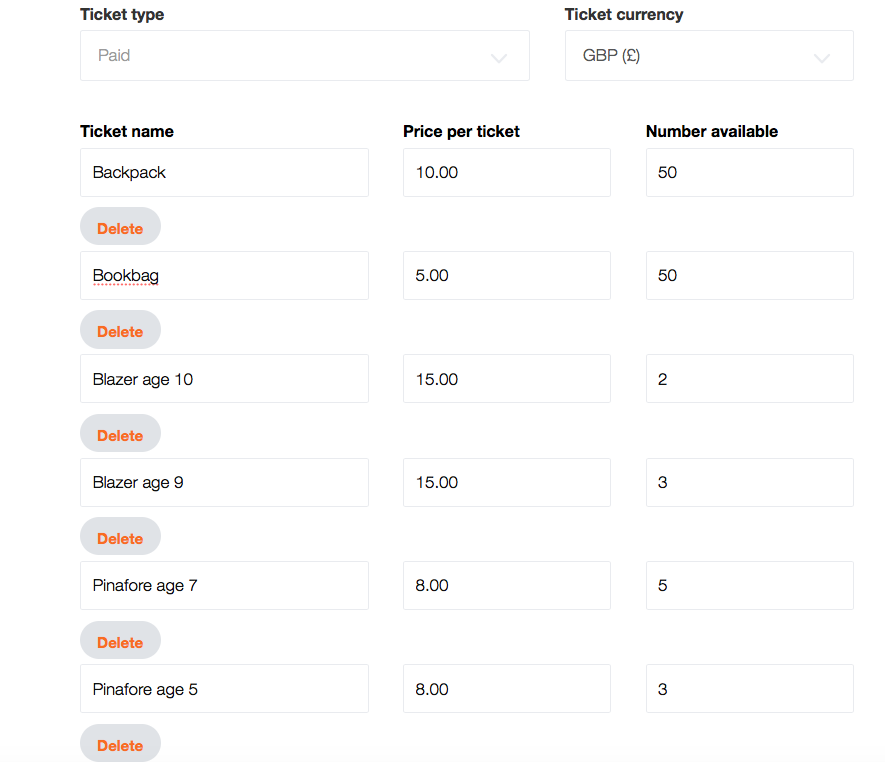 Stock Management
You can put the number of items of stock available eg 2 dresses.
If sell those 2, but now have 3 more dresses available you need to add 3 more so put number available = 5. That is the first 2 dresses plus the next 3 dresses.
That is because in total you will have had 5 dresses to sell.
And if you already sold 2 then the system will still only let parents buy 3 more, not 5 more.
At the end of term if you had sold 14 dresses and had listed 15 dresses on Classlist during the term (first 2, then 3 more, then 4 more, then 6 more) it would show Number available = 15. And the number sold 14.
In other words, every time you add stock you ADD the number of the new items to the number available.
Information from purchasers
When purchases are made you will be able to see parent name and pupil name and class automatically as the purchase list shows that.
But if you need to ask additional information you can add questions for the purchaser.

Guests - put whole school.
Now you can publish this page.
You can either 'Publish and send invites later' if you want the page to appear without sending notifications to parents.
Or you can choose 'Publish and send invites now' and parents will be sent notifications.
If you want to resend notifications and reminders later you can via the Event Settings page.
Booking slots to attend
You can use SignUp Lists for parents to book time slots at your Second hand shop. Add SignUp lists to your event for each date you want to offer time slots.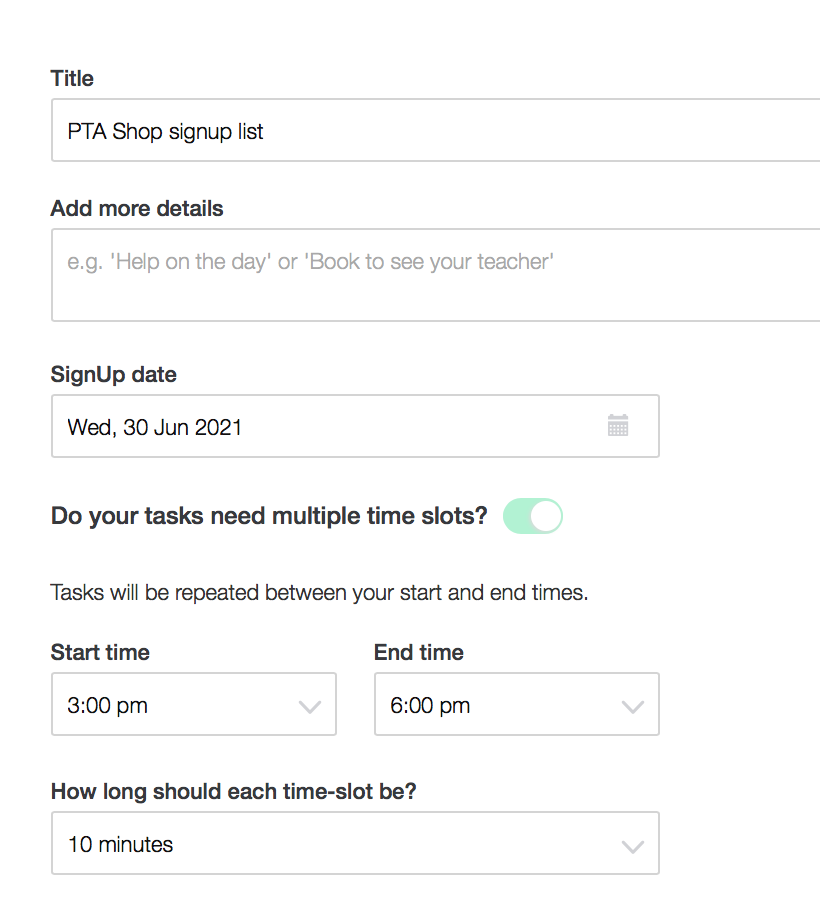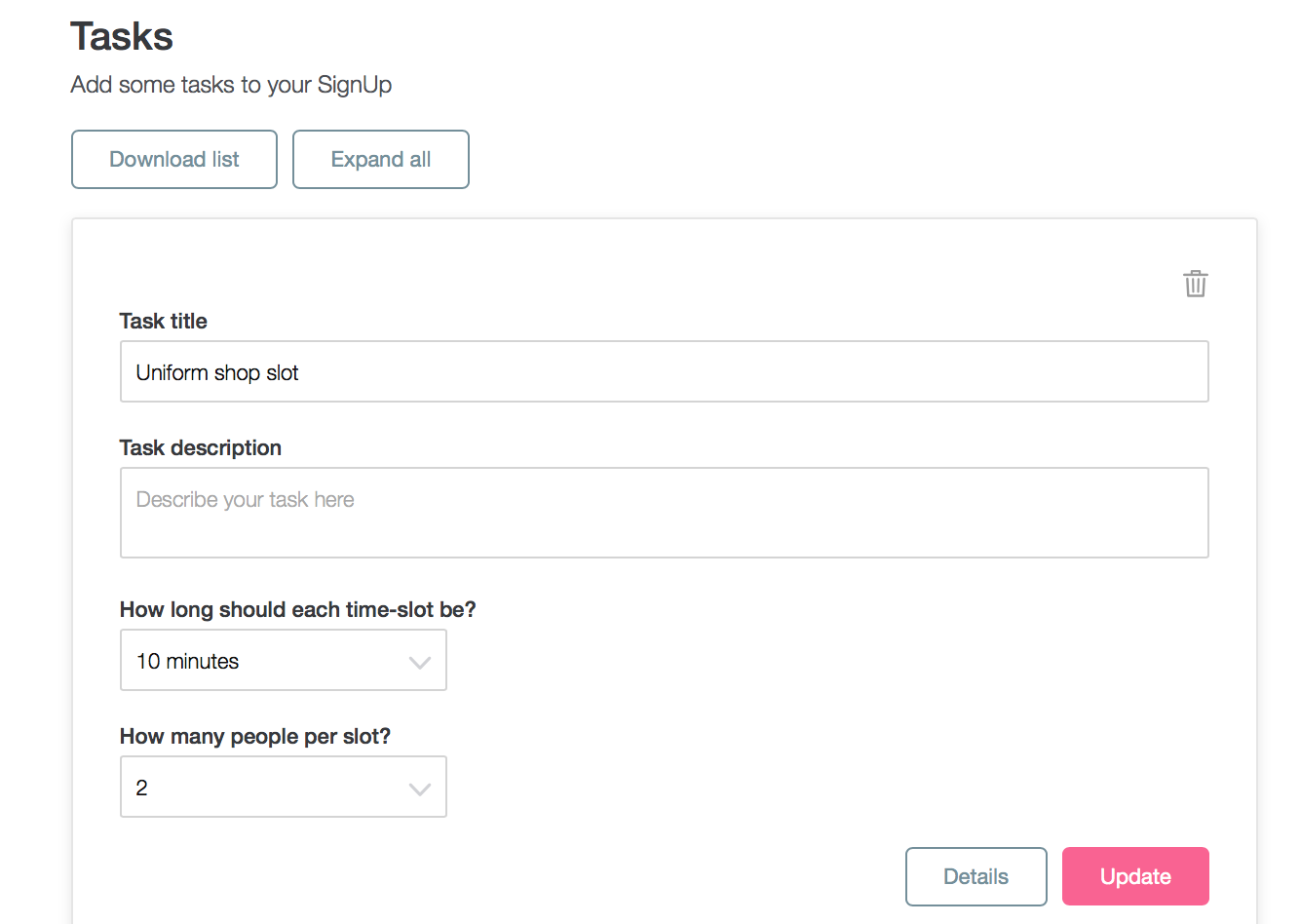 As parent book a slot you can see that if you View the SignUp list on the admin area Event page.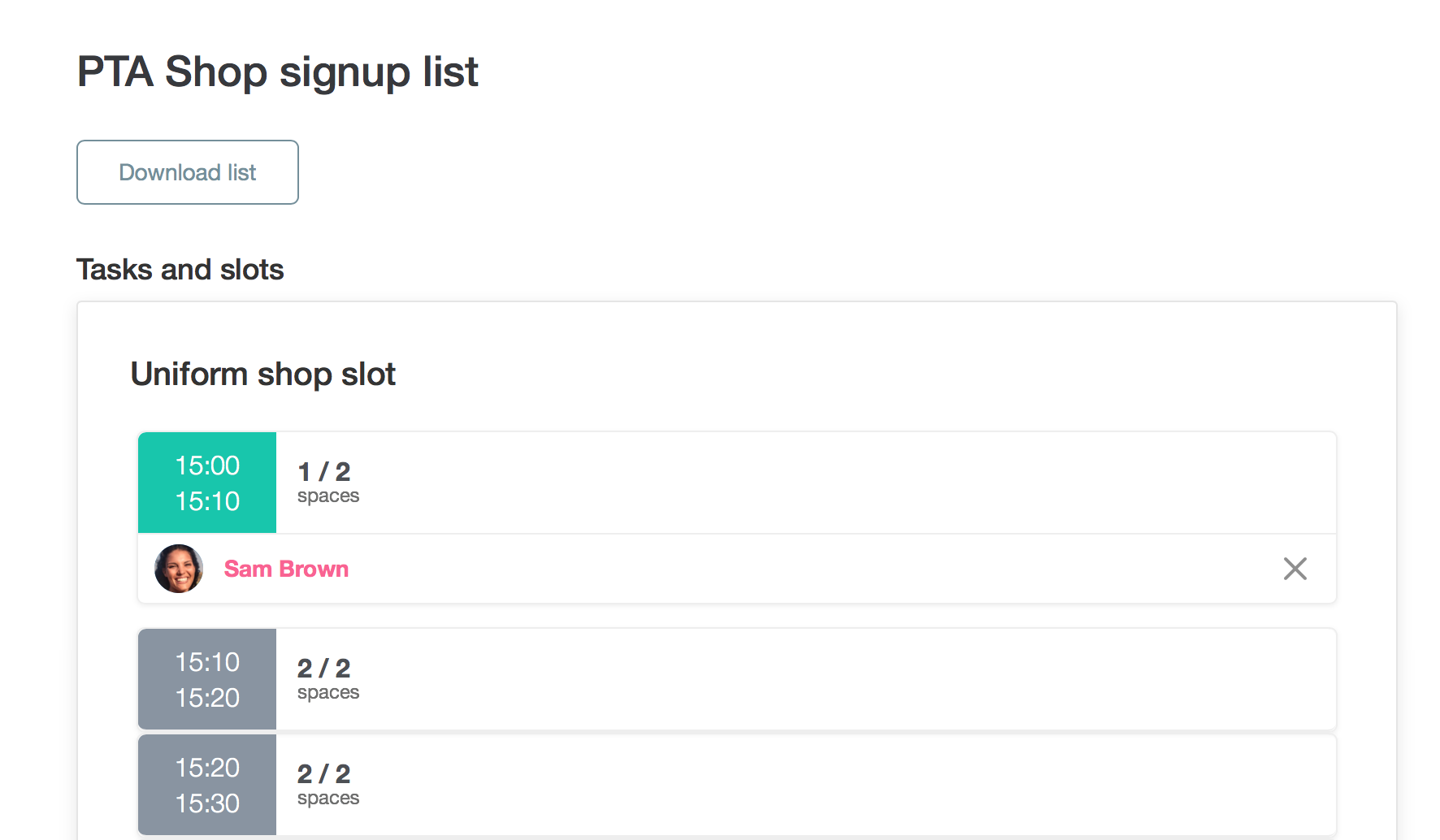 Parent View
This is how the PTA Shop will look to parents.
They can find it on the Events page.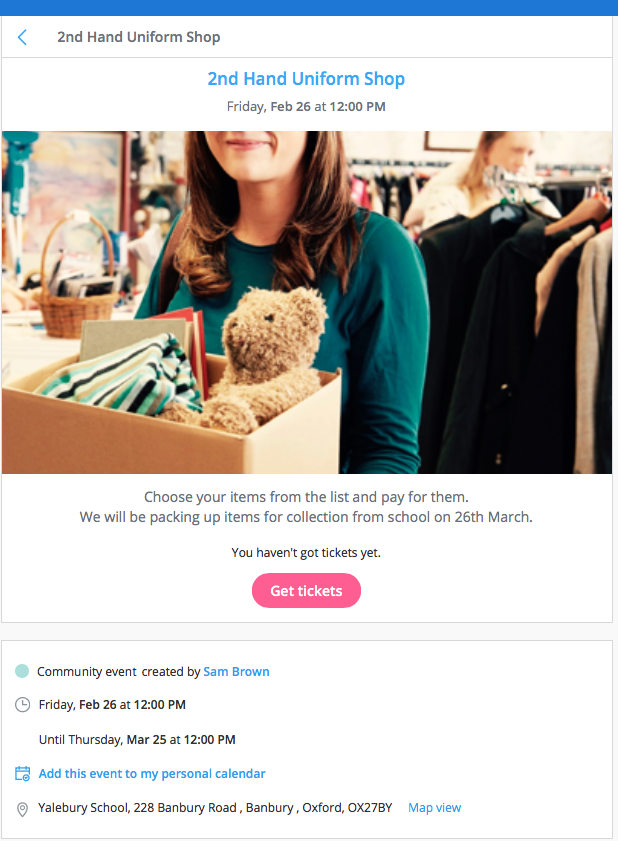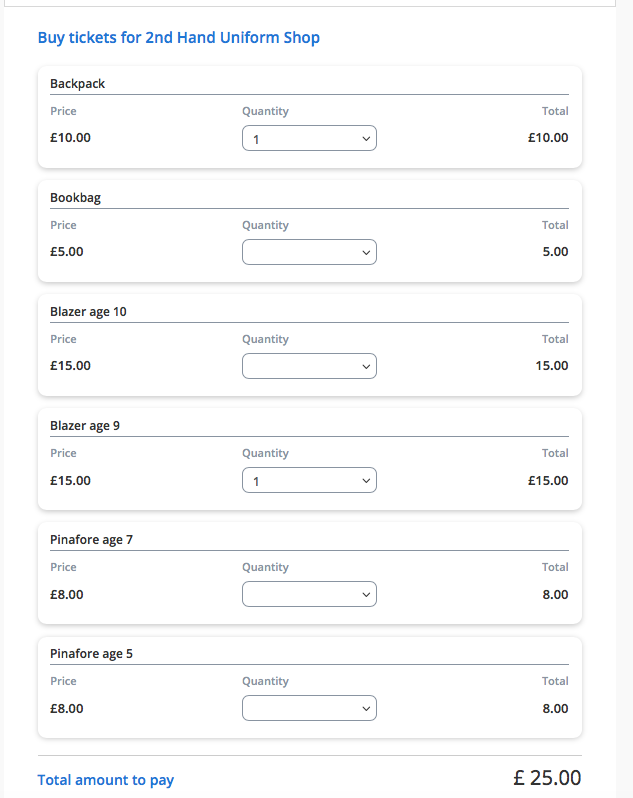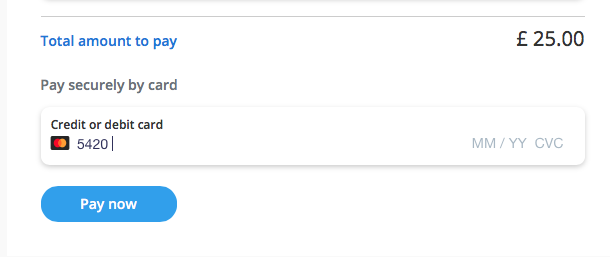 If you added a SignUp for time slots it will look like this. Parents simply click to book.