This article will cover groups created by parents, whether they are closed groups or open groups.
A closed group means that people who want to join have to request to, and one of the group owners (usually the person who created the group) has to approve the request. Anyone can join an open group.
Parent groups are accessed and managed from the parent side of Classlist, even if you have an Admin account. The group owners/group admins and all Ambassadors can make changes to group details etc (see below).
Please note that 'School groups' are automatically-created groups according to the years and classes on your school structure. When you add, edit or delete a class or year on the school structure the group associated with that class or year will be added, edited or deleted too. Membership of School groups is automatic, according to the pupils a parent has.
If you have an admin status you can send an Announcement or Community Event invitation to any group from the green admin side of Classlist.
Creating a new group
If you wish to set up a parent group of your own, simply tap the 'Create' then 'Group' on the parent Home Page. You can enter a Group name, description, and cover photo, as well as deciding if it will be open for anyone to join or closed (ie other parents can join only by request). Add members from your Classlist community if you want, tap 'create' and your group will appear on the Groups page! Only a group owner or ambassador can delete a group. Whenever a parent creates a new open parent group other parents will be notified.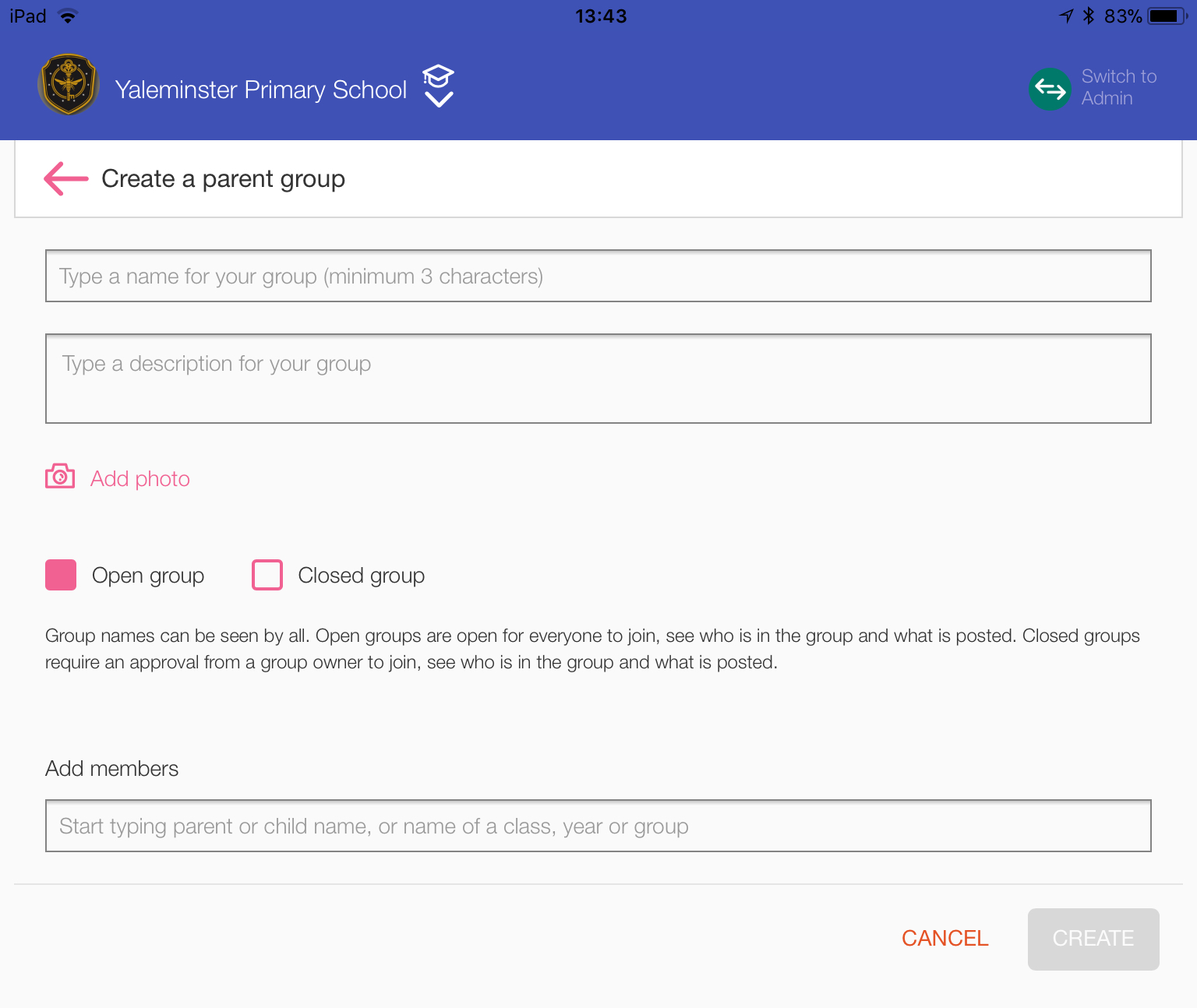 Visiting a group's page
The 'Interest Groups' section under the school groups displays all the parent groups which are available to join. You can join any open parent group by tapping the group name. The group's home page shows you the posts made to that group.
If you want to join a closed group, simply tap the group name and a box will pop up asking you to confirm you want to send a request to join. When the group owner has approved your request you will receive a notification letting you know.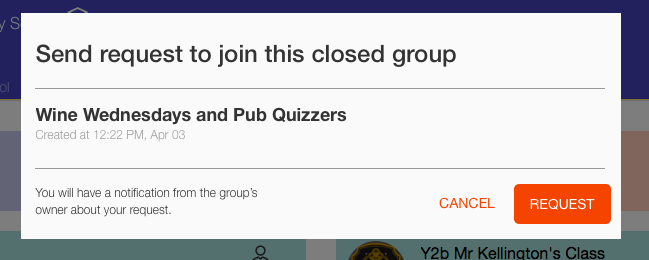 Posting to a Group
You can post to a Parent Group from the Group's home page, just as you would post to a School Group like your class or year group. Tap the following link for help with creating a post. Posts are limited to 1,500 characters. You can also add a photos or attachments to your post.
Tip: if you have an admin account you can send an Announcement to any group, even if you are not a member of it. Announcements can be much longer, with a 10,000 character limit, and there are more options for formatting and adding attachments such as a PDF or document. You need to be in the green admin side of Classlist to send an Announcement.
Admins can also invite any group to a Community Event.
Viewing other group members and leaving
If you want to know who else is in a group, manage a group that you set up or leave a group, tap on the 3 dots at the top right of the group and select 'group info'.
This opens up the group info page where you can view the group owner(s), the other members, and tapping the 3 dots at the top right again will give you the option to 'leave this group'. If you are the group admin you will have further options as per the screenshot below. You cannot add or remove other members unless you are the group owner.

Managing or editing a group as the group owner (group admin)
The person who created the group is the owner. Group owners and Ambassadors can manage the group by clicking on the 3 dots menu at the top right of the group. You can add another group owner, add/remove members or delete the group from here.
NB Open groups can be accessed by Ambassadors from the parent home page. If an Ambassador is not in a group that they need to edit the details for or add owners, then access the group from the Admin mode Groups page.
Note that if you are the only group owner you will not be able to leave the group until you add another owner. If you add another owner that person will then be able to add, remove members and delete the group.

To rename the group, change the photo or edit the description, tap 'show/edit group details'. This will enable editing as shown in the image below. When you have finished you can tap 'hide group details' to revert to the view mode.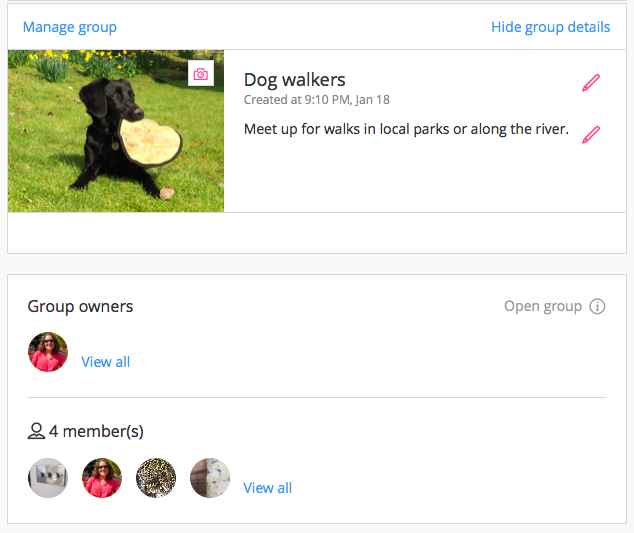 Deleting a group
You can only delete a group if you are the group owner, or as an Ambassador.
For open groups the Ambassador can do this from both the parent list of groups, and in admin mode.
To delete or edit closed groups the Ambassador must be in Admin Mode. Open the group from the groups page in Admin Mode, tap on 'More...' at the top right, and select 'Edit group details' or 'delete group' from the drop down. You will be asked to confirm you want to delete, after which there will be no record of the group or its posts.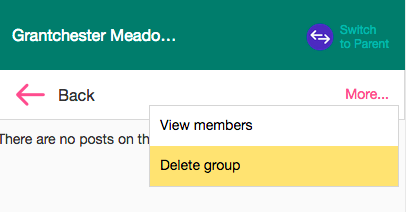 School groups
Years and classes automatically create school groups and parents are put in those groups according to the children on their profile.
The Ambassadors and Reps group automatically comprises anyone who currently has parent admin status. The only way to change membership of that group is to add or remove admin status for a parent.