This article will cover groups created by parents, whether they are closed groups or open groups. A closed group means that people who want to join have to apply, and one of the group owners (usually the person who created the group) has to approve the request. Groups are accessed and managed from the parent side of Classlist, even if you have an Admin account.  
Creating a new group
If you wish to set up a parent group of your own, simply tap the 'Create Group' button. You can enter a Group name, description, and cover photo, as well as deciding if it will be open for anyone to join or closed (ie other parents can join only by request). Add members from your Classlist community if you want, tap 'create' and your group will appear on the Groups page! Only a group owner can delete a group.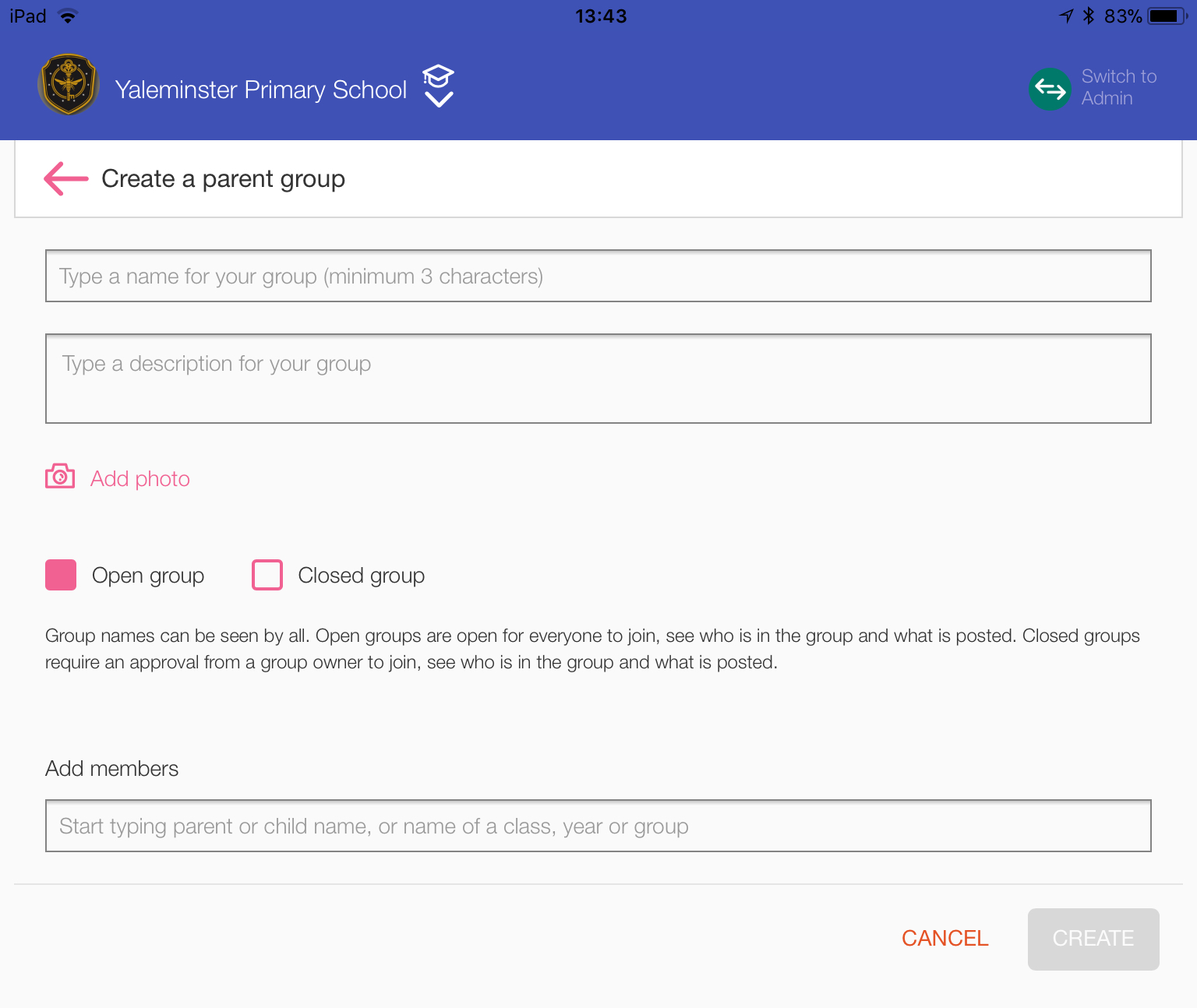 NB: You cannot change the status of a group from open to closed or vice versa once it has been created. If you decide to change the status you will need to delete the group and create a new one, remembering to re-add all the previous members if you want. 
Visiting a group's page
The 'Discover' section under the school groups displays all the parent groups which are available to join. You can join any open parent group by tapping the group name. The group's home page shows you only the posts made to that group, rather than all posts on the Parent Board. If you want to join a closed group, simply tap the group name and a box will pop up asking you to confirm you want to send a request to join. When the group owner has approved your request you will receive a notification letting you know.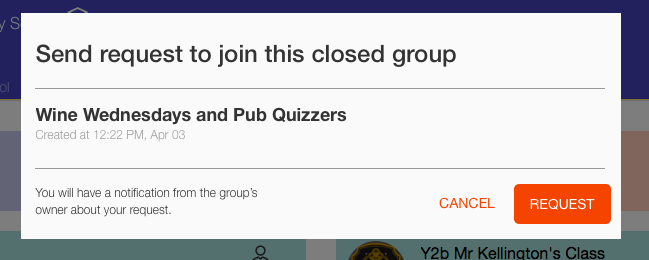 Open groups - viewing other group members and leaving
If you want to know who else is in an open group, tap on 'show group details'. 

This brings up a page like the image below: you can view the group owner, the other members, and you can tap 'leave this group' if you no longer want to be part of the group. If you want to leave a closed group you will need to message the group owner and ask them to remove you from the group.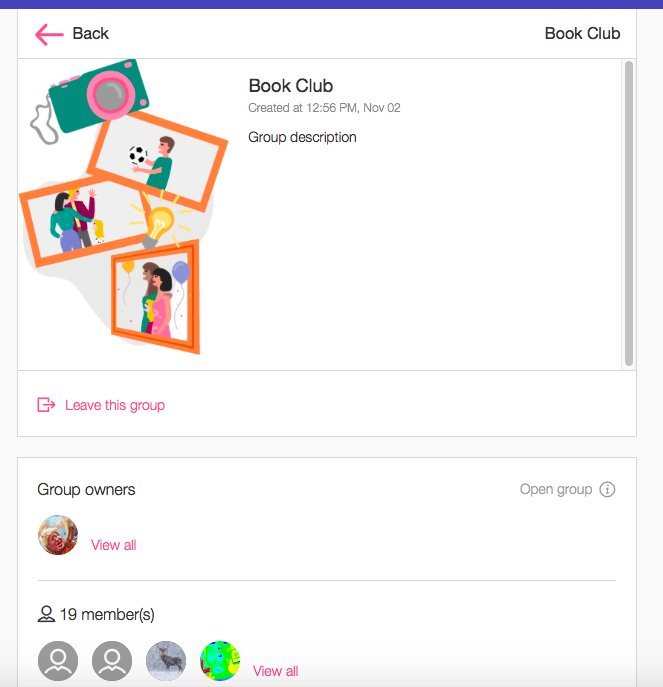 Managing a group as the group owner

If you are the owner of a group, you can also access a 'manage group' page - hover over 'manage group' and select one of the options. Note that if you are the only group owner you will not be able to leave the group until you add another owner. If you add another owner that person will then be able to add, remove members and delete the group.