If you would like to zoom in on Classlist or other apps you can use your phone's settings to do this.
On iOS devices
Go to Settings > General > Accessibility > Zoom, which enables you to zoom in on the screen.
To use the zoom, after enabling it in Settings, you can:
double-tap three fingers on the screen anytime you want to turn on zoom
drag three fingers together to move around the screen
double-tap three fingers and drag to change the zoom level
or triple-tap to open the zoom controller. You can choose whether to show the zoom control on your screen all the time ('Show Controller').
You can zoom in on the whole screen, or you can choose just to zoom in on an area of the screen (using "Follow Focus" in settings).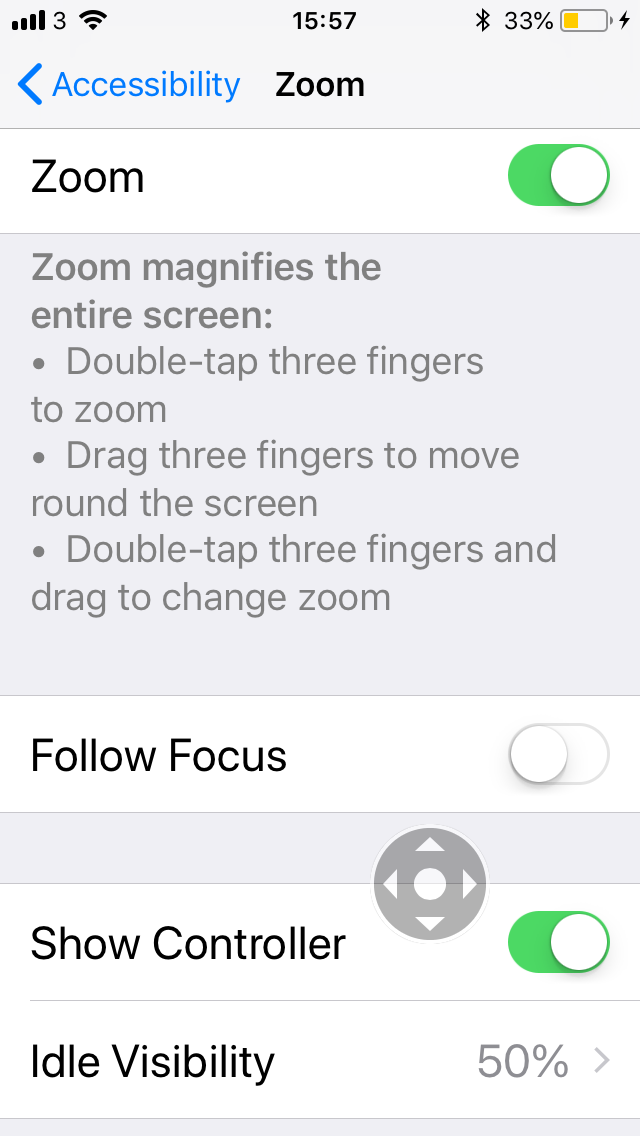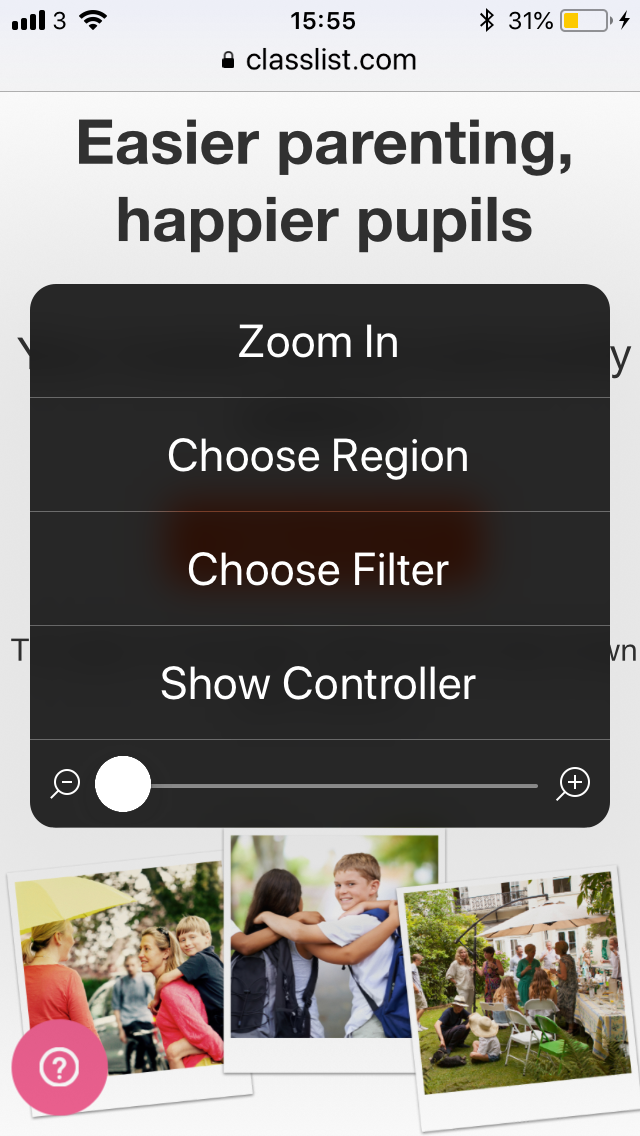 To zoom your notifications to a larger size select Settings > Display & Brightness > Text Size.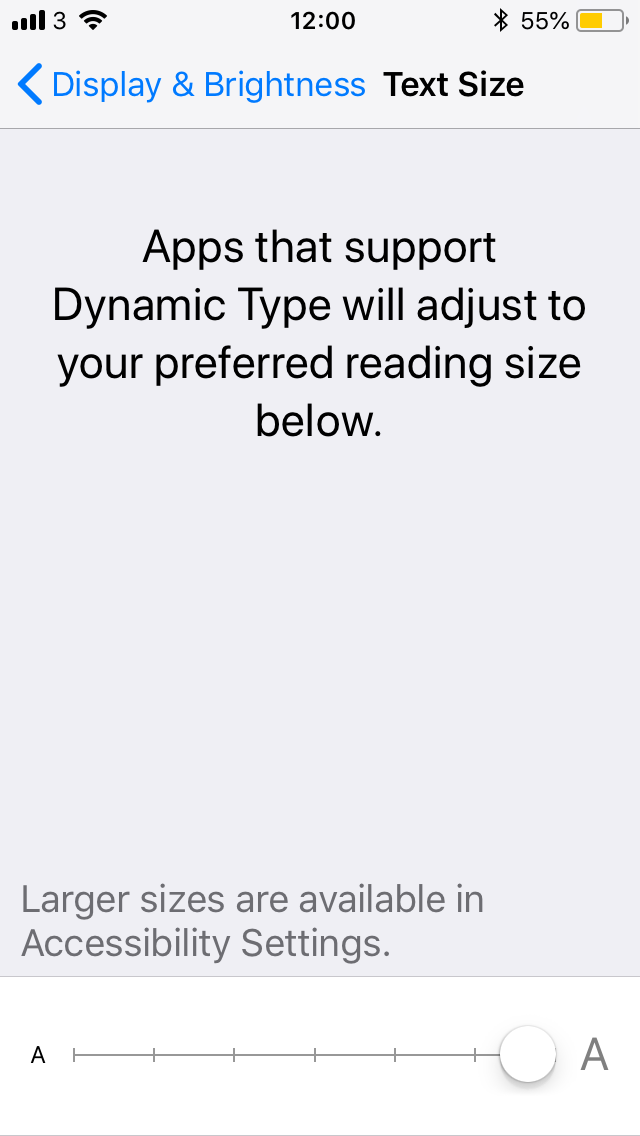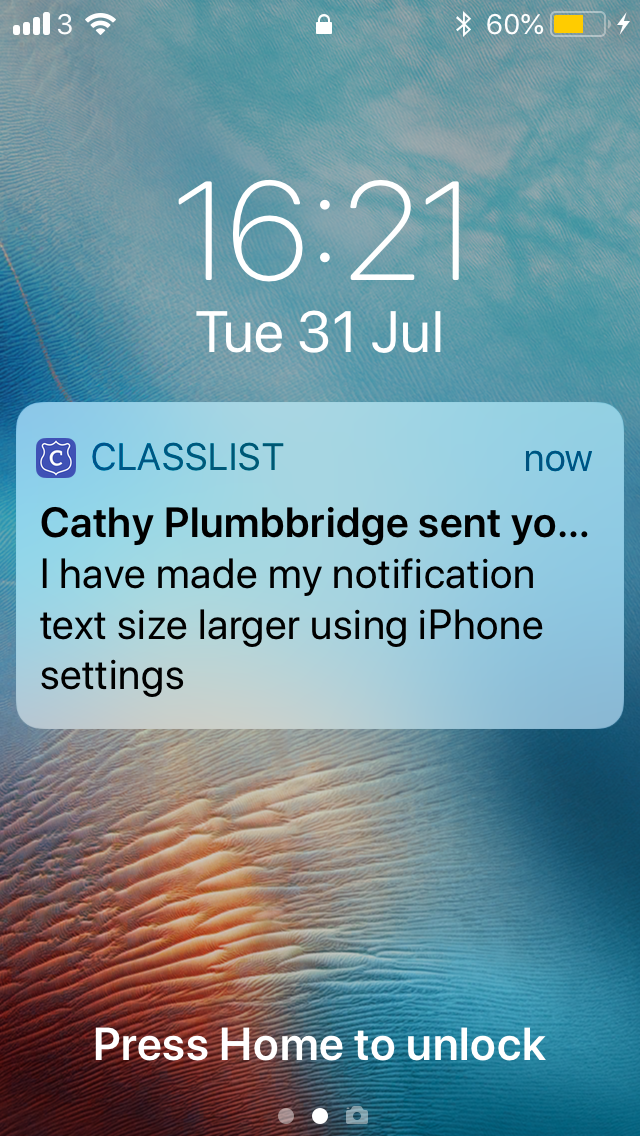 On Android devices
Magnification gestures is a service for Android which allows users to zoom in and pan the whole screen to get a closer look at screen content. Users can triple-tap the screen to enter full-screen magnification and still interact with their device while zoomed in.
You can setup your Android phone or tablet for magnification gestures, to make using the magnification feature easier. First, activate the Accessibility features on your android device select 'Settings' under 'System' and then select 'Accessibility'. Turning on Magnification gestures allows you to zoom in and out of the screen:
Triple-tap the screen to zoom in and out. However, the triple-tap does not work well on the keyboard or on the navigation bar.
Drag two or more fingers across the screen while zoomed in to pan across the screen.
Adjust the zoom level by pinching two fingers together or moving them.
These instructions apply to the standard version of Android. They also apply to other devices, but please be aware that there may be minor differences. This is due to the customisation some companies apply to their mobile devices instead of the stock Android theme.