NEW! We now have a guest checkout option for Raffles, so you can share your raffle with your wider community!
Create a cashless and paper-free raffle to raise money for your school, PTA or other charity. You can coincide your raffle with your Summer fair or Christmas event using Classlist, or just run a standalone charitable fundraising raffle.
The best part is it's all automated, so there's no more books of tickets or hard work! Plus, you're already connected to your parents via Classlist so you can promote your raffle easily.
There are screenshots at the bottom of this article showing an example raffle.
How it works
Start to create a raffle on the admin area Raffles page. (Classlist Ambassador or Staff Admin status is required).
Give the raffle a title, choose a time and date for the automated draw, set the ticket price, ticket bundle options and add at least one prize. Start selling tickets to parents in no time.
 Parents or local businesses are often happy to donate prizes.
You can have as many prizes you like - add a photo of each
There is one winner per prize (if you have 3 of the same prizes, list them separately)
Parents will be invited automatically to take part in your raffle, just like with an event on Classlist
Purchasers answer a question during the purchase (for compliance)
Parents buy tickets quickly through their Classlist account, other people can pay via guest checkout
You can get a public guest checkout link to share with your wider community.
It's mobile-friendly so your parents can buy tickets easily
Ticket sales close 15 minutes before the draw.
Automatic reminders are sent to your Classlist members who have

not

yet purchased tickets 24 hours, and 1 hour 15 minutes before the draw.
You can download a list of entries and ticket numbers any time after you have published your raffle.

The draw (with allocated prizes)
The draw is randomised and fully automated. The list of winners will appear on the Raffle page on the admin side shortly after the draw takes place.
All participants will be informed of the result of their entries by email a few minutes after the draw.
You can also download a list of winners.
You can make a big fuss if you have an event, and have the prizes on the stage, and call everyone up on stage to handover their prize. It will be much quicker than normal, as you will have the list of winners from Classlist. And we all know that raffles can go on a bit....
Share photos and prize winners on Classlist by using an announcement.
If you are aren't having a live draw parents can pick up the prizes from the school. You could suggest prizes are picked up from school at a set time or date.
Alternative Draw (If winners are to choose their prize from the stage)
If you run a raffle where prize winners choose their prizes from those on the stage, you can still do this using Classlist to sell the tickets.
List all your prizes in the description.
E.g. If you have 10 prizes, add the correct number of prizes on Classlist called "Prize 1", "Prize 2" up to "Prize 10". You can add extra prizes at any stage up to 15 minutes before the draw.
At the time of the draw Classlist will run the draw automatically and 10 people will win a prize - but the prize is unspecified.
The winner can then choose a prize when they come up to the stage.
Regulations
It is your PTA or school, and not Classlist, which is operating the raffle.
We cannot provide you with legal guidance on running raffles because Classlist serves an international community with schools across the world.
NB We are not enabling raffles for schools in Singapore, due to local laws.
It is up to you to decide what local regulations you need to follow.
In Great Britain you may decide to use the Classlist raffle as a 'small society lottery', which is how most PTAs run raffles already. E.g. you can simply register your small society lottery with your local council by completing an application form and paying a registration fee. Details and links to local councils are here. The registration fees are £40 with a renewal fee of £20 after the first year.
In small society lotteries the total value of tickets to be put on sale per single lottery must be £20,000 or less and the aggregate value of tickets to be put on sale for all lotteries in a calendar year must not exceed £250,000. No single prize may be worth more than £25,000.

Ticket pricing
Set the ticket price and three ticket bundle options to suit your fundraising goals and to allow for different budgets. The minimum ticket price is £1, however, you can set it higher (eg £2 or £5) to suit your parents and prizes.
Choose 3 ticket option bundles (e.g. 5 for £5, 10 for £10, 20 for £20), consider the size of the gap between each price point to avoid parents having to make multiple purchases.
Tip: We don't recommend that you sell low price individual tickets because of the charges, but instead make the minimum bundle option at least £5.
If you are setting your cheapest ticket bundle at 1 for £1, please consider the 20p/transaction Stripe fee when setting the ticket quantity for the lowest bundle option. As 20p is 20% of £1 but only 4% of £5 we suggest the lowest bundle option is at least £5 (eg 5 tickets for £1 each).
Note: Classlist Raffles require you to connect to Stripe to collect payments. Stripe is simple to set up in about 10 minutes.
Parents can only pay by debit card, not credit card, for raffle tickets, due to regulations in some areas about online payments.

Fees
Classlist's Raffle service charge is 7.5%. This helps us bring you more time-saving community engagement tools using software.
Please note that our fee is cheaper than most comparable providers of online raffles, which generally charge at least 10%.
Why do we need to charge a fee? We need to charge a fee for this feature because software is expensive to develop and maintain. No ads are being shown on the raffle page.
Remember you won't have other costs associated with raffles, such as buying raffle tickets!
You also don't have to spend time managing ticket sales or cash or run the draw itself - it is all automated. It's hassle-free and we like that! You'll be saving yourself a huge amount of time. We believe Classlist raffles will make it easier for you to raise more money for your PTA and school or local charity.
Stripe payment processing fees will apply. These are 1.2% plus 20p per transaction for charities in the UK.
Please see Stripe's website for fees in other countries.
Use of Stripe for raffles
Whilst gambling is not permitted via Stripe, Classlist has secured agreement from Stripe that Classlist users can use Stripe to collect money in connection with genuine charitable fund-raising and good cause raffles.
You need to be a charity or raising money wholly for a charitable purpose, and what you are raffling off must not be in restricted categories.
(These include adult content, drugs, counterfeit goods and categories which are unlikely to ever appear in a school fundraiser!!).
You may choose to contact Stripe to confirm they have verified your charitable status and that your raffle prizes are not in their restricted categories.

Contact Stripe:
support@stripe.com
Parents can also only pay by debit card, not credit card, for raffle tickets, due to regulations in some areas about online payments.
Getting ready to launch
If you are getting ready to launch your raffle you can prepare the things you will need.
Reach out to local businesses and parents for prizes.
Remember you can also buy prizes, if you think this will help you sell more tickets. This can be a good way of having an attractive first prize
You can have as many prizes as you like!
The main description for the raffle is 245 characters.
The description for each prize is 150 characters.
Prize titles will be listed in the email to the raffle organiser of who has won what. If you have similar prizes consider making each prize title unique.
You can upload a landscape image of each prize. The image displayed will be cropped to a square image for mobile users so please bear that in mind when selecting your image.
You can also upload a main image for your Raffle, which will appear on the event list and at the top of your raffle page
Check your Stripe account is activated and verified.
You may need to refresh the app or your web pages for Raffles to show on the menu. We suggest you swipe the app up and away to re-load it. On a computer either refresh the browser or open a new tab and raffles should appear.
You can contact us by raising a help ticket via the top right of this page if you need help.
Advertising your raffle
Before your raffle goes live
In advance of your raffle going live we suggest that you let people know with a 'coming soon' announcement - especially if you haven't run an online raffle before.
Automated System Notifications
When the raffle goes live an email will be sent to parents with a link to book. Automatic reminders are also sent to your Classlist members who have not yet purchased tickets - by email 24 hours before, and by app notification 1 hour 15 minutes before the draw.
Selling to the Public
After you publish your raffle, you have the option to enable the public guest checkout. Then you can copy and share the link to your raffle with your local community. Parents can also use this link to book, but they will need to fill in their details if they use the public link instead of the parent link.
The public link will follow this format but with your unique number at the end https://app.classlist.com/events/#/raffle/view/106830****
Reminding Parents
Parents can get tickets at any time by finding the raffle in the events section on Classlist. We suggest you post to remind parents to get their tickets several times in the lead up to the draw and send them the parent link from the URL at the top of the raffle page on the parent side of Classlist, this will take them straight to the booking page with no need to enter their details again (non-members won't be able to use the parent link but parents can use the non-members link). The parent link looks like this but with your own unique number at the end https://app.classlist.com/parent/#/raffle/85723****
Tip: If you are writing a post about your raffle, include the parent link. If you are writing an announcement about your raffle, add the parent link for parents to use, and the public link for non-members to use. (Announcements go to people that have been invited to join who haven't signed up yet, and family members listed on parent accounts as well as parent members).
On the Day of the Raffle
You can use the links to create QR code posters for members and non-members to be shown on the day of the event.
Extra Promotion
You can promote your raffle in the same way you would normally promote an event, with additional posts, announcements, social media, prize pictures, posters, etc. You can also comment on the raffle in the whole school feed to boost the post to the top of the whole school feed (mobile users would need to have 'recent activity first' selected to see this at the top).
Troubleshooting
If anyone reports that the link they have doesn't work and you have checked that the link they are using is correct it may be that they are not on the latest version of the app. Please ask people to update their app and try again.
Making changes after your raffle is live
Adding Extra Prizes - This can be done via the edit menu in the same way as when the raffle was first set up.
Changing the bundle sizes - You can change the quantity of tickets in the bundle after the raffle has gone live and people buying after that will see the new quantity. The downloads of transactions and ticket sales will reflect the changes while retaining the previous purchases but you won't be able to add up the total sold from the dashboard screen (just from the download). You may want to do this if you realise you have set the bundle price too low and parents are making repeat purchases (incurring high charges) or to even out the gap between bundles and include a more popular price point.
Changing the ticket price - this is not recommended after a sale has been made as the download reports will not reflect the different prices properly.
Stripe account - don't switch to a different stripe account if you are already selling tickets as this will remove the tickets from sale.
Selling tickets in person
If parents or friends of your school can not buy tickets online, then a member can take their money and buy tickets on their behalf. Keep note of which ticket number relates to which person.
If you wish to sell tickets in cash at an event, have a PTA member logged into Classlist. The purchaser can give cash and a ticket can be bought on their behalf, but this does require someone to use a debit card to make the purchase.
You could also display a poster with a QR code at your event so that parents could scan the code and be taken to the correct page to pay online.
Step by step guide - Raffle creator
You need to have an Ambassador or Staff Admin account on Classlist to create a raffle. Your raffle must be for genuine charitable fundraising or good purposes.
Currently, when you create a raffle, other admin users can't access the dashboard of your raffle.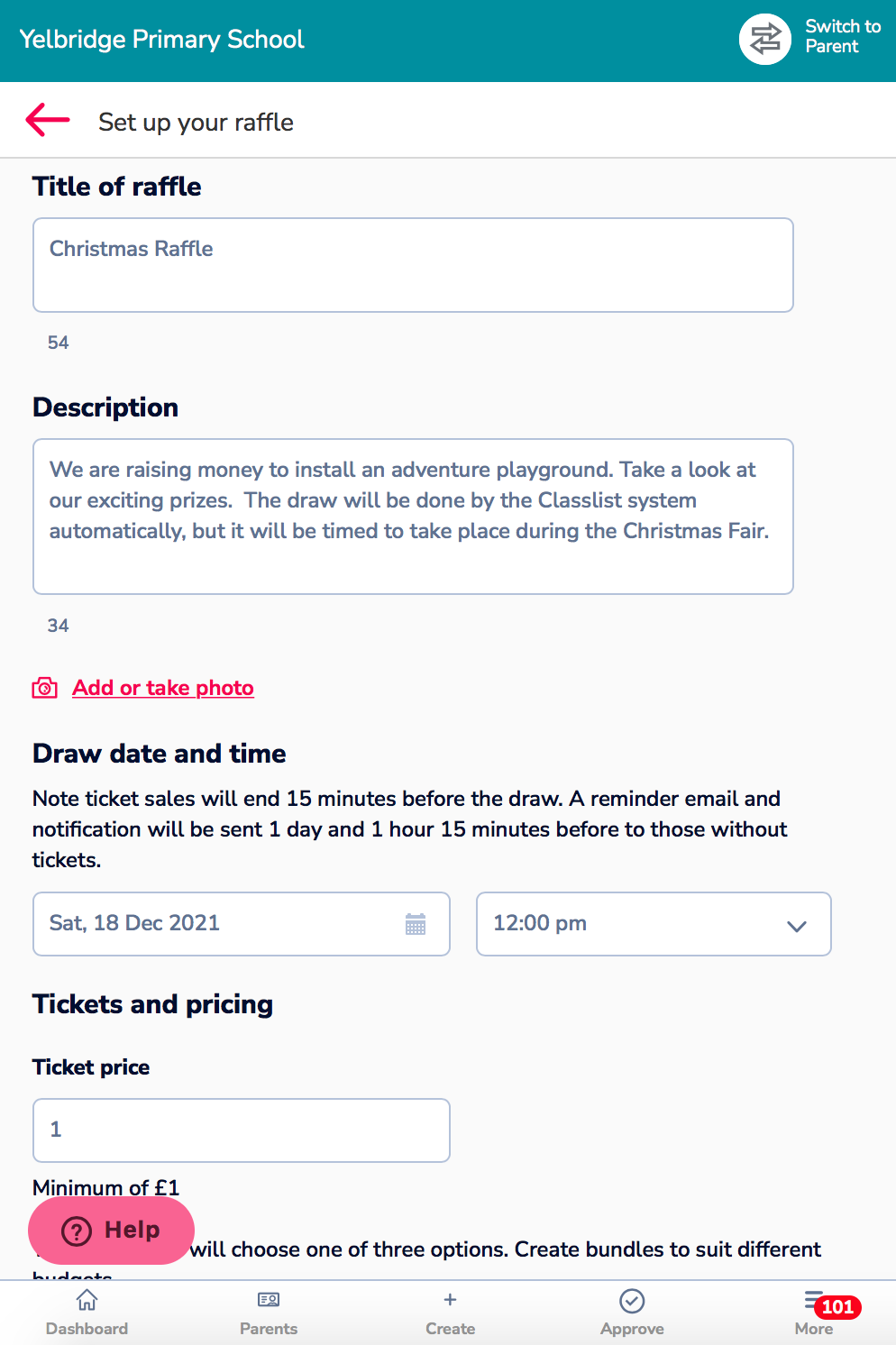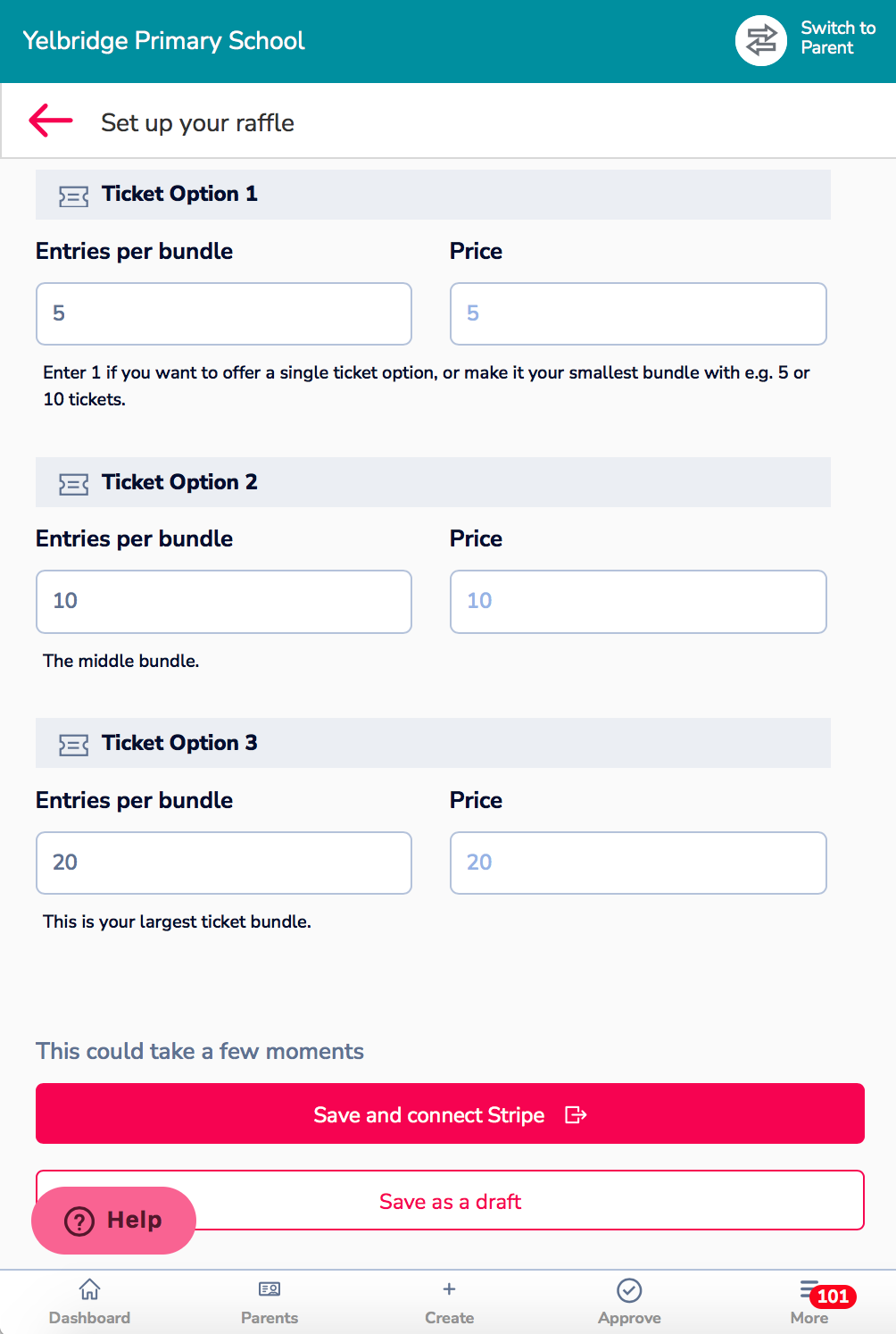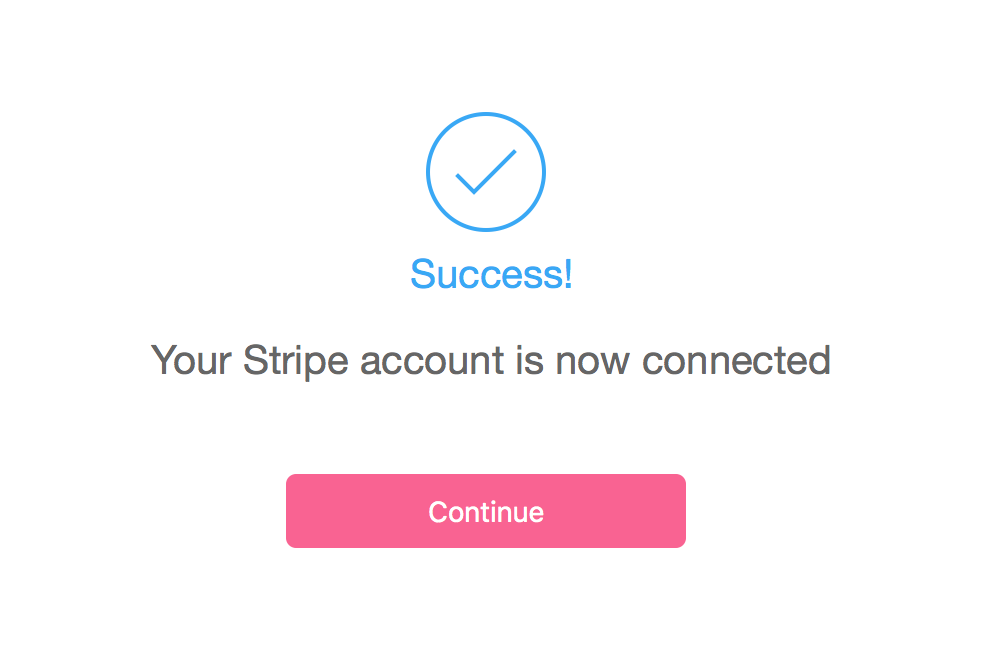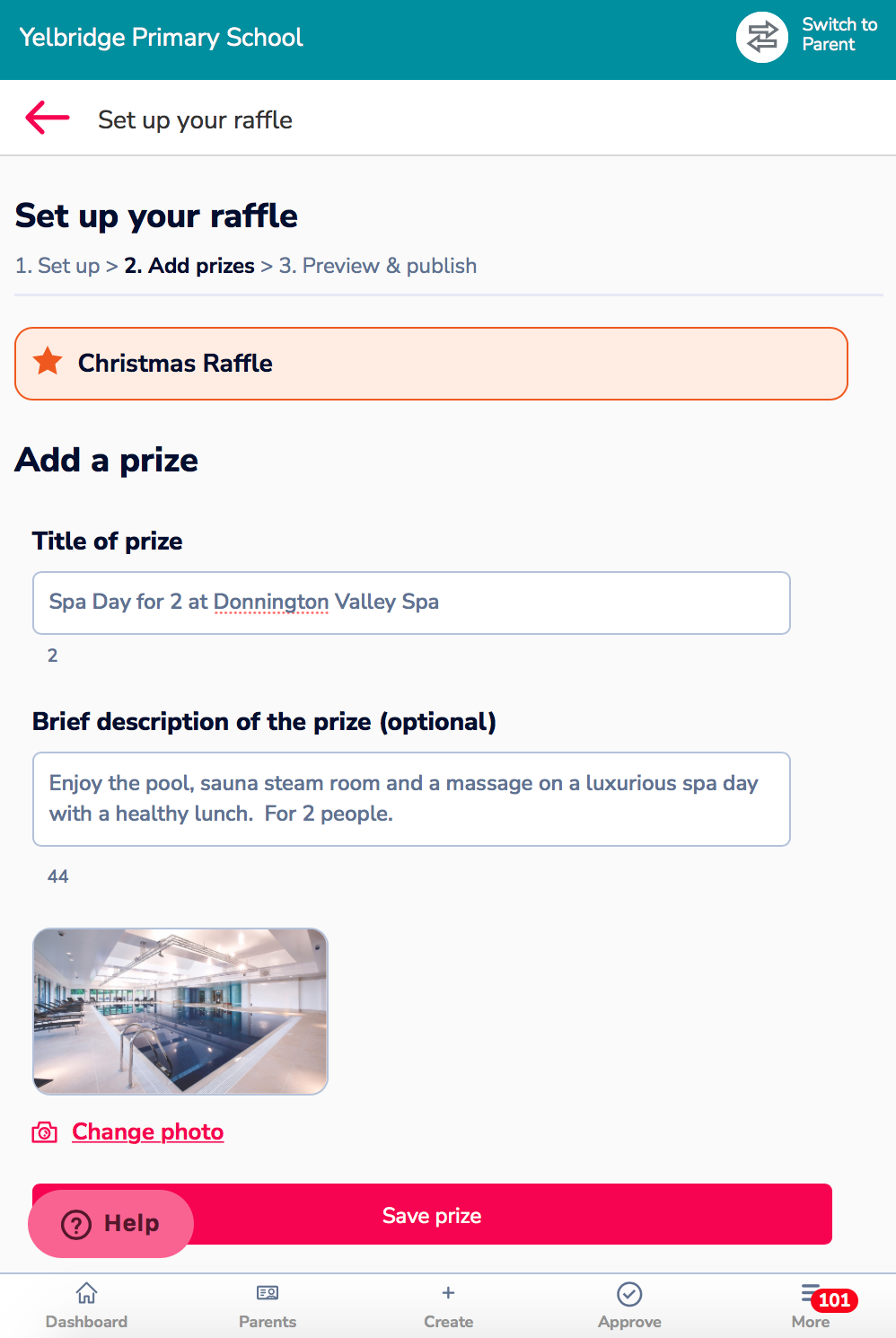 Please note: Photos are displayed in landscape on desktop and in a square on mobile - so make sure your prize is in the center of the picture so that important elements are not cropped out for mobile users.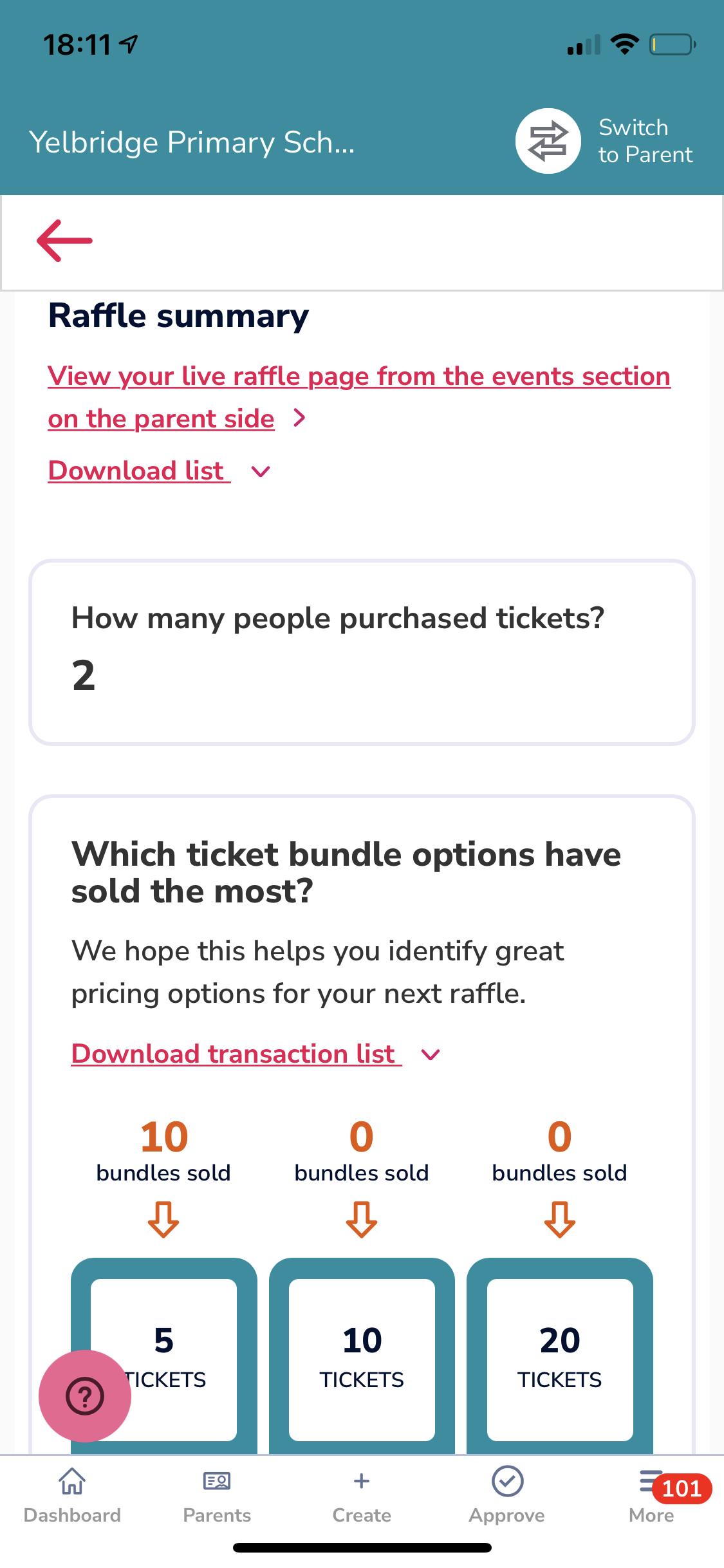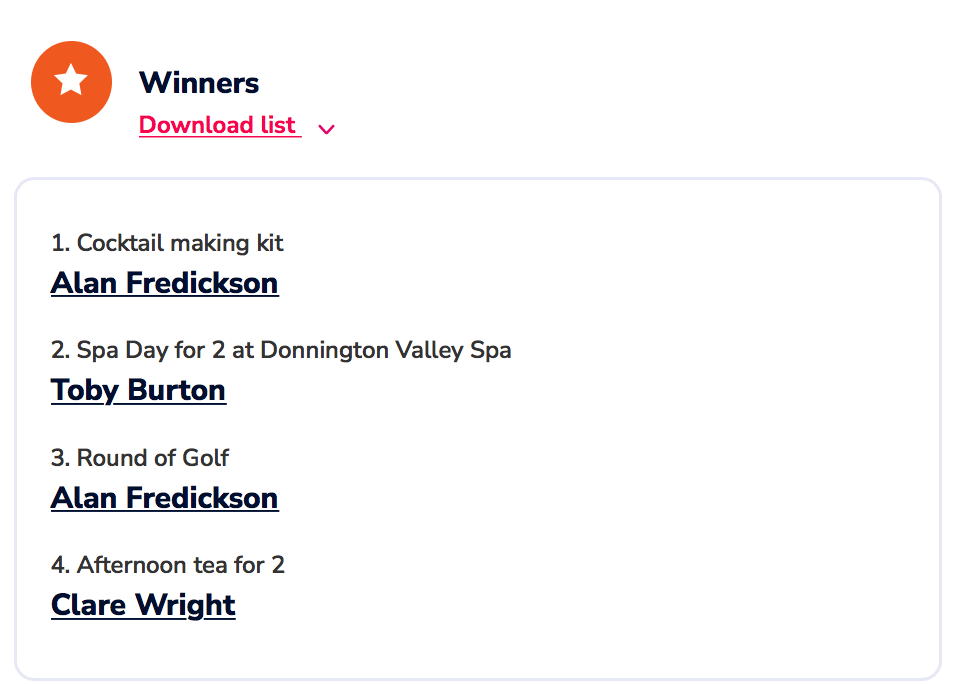 Email to host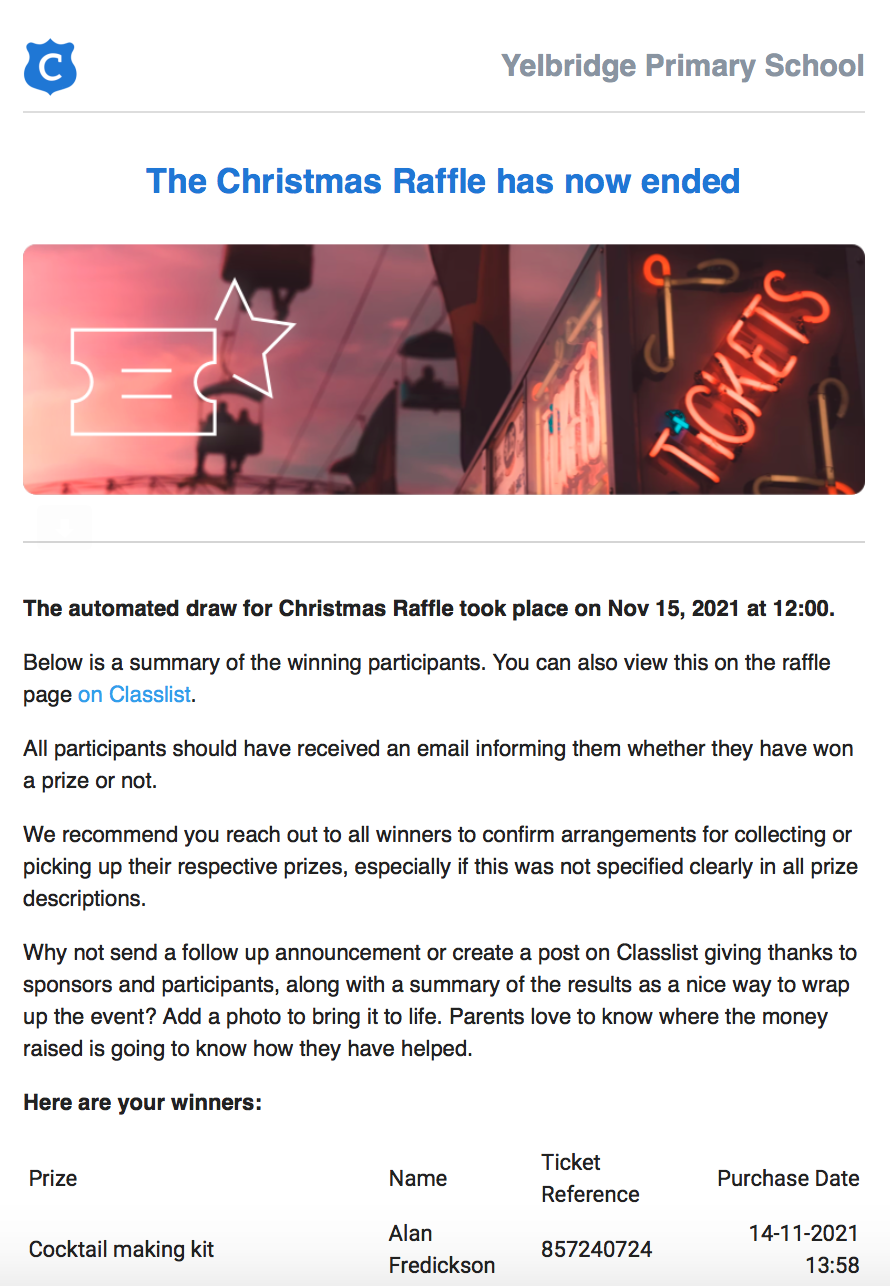 Parent view of the raffle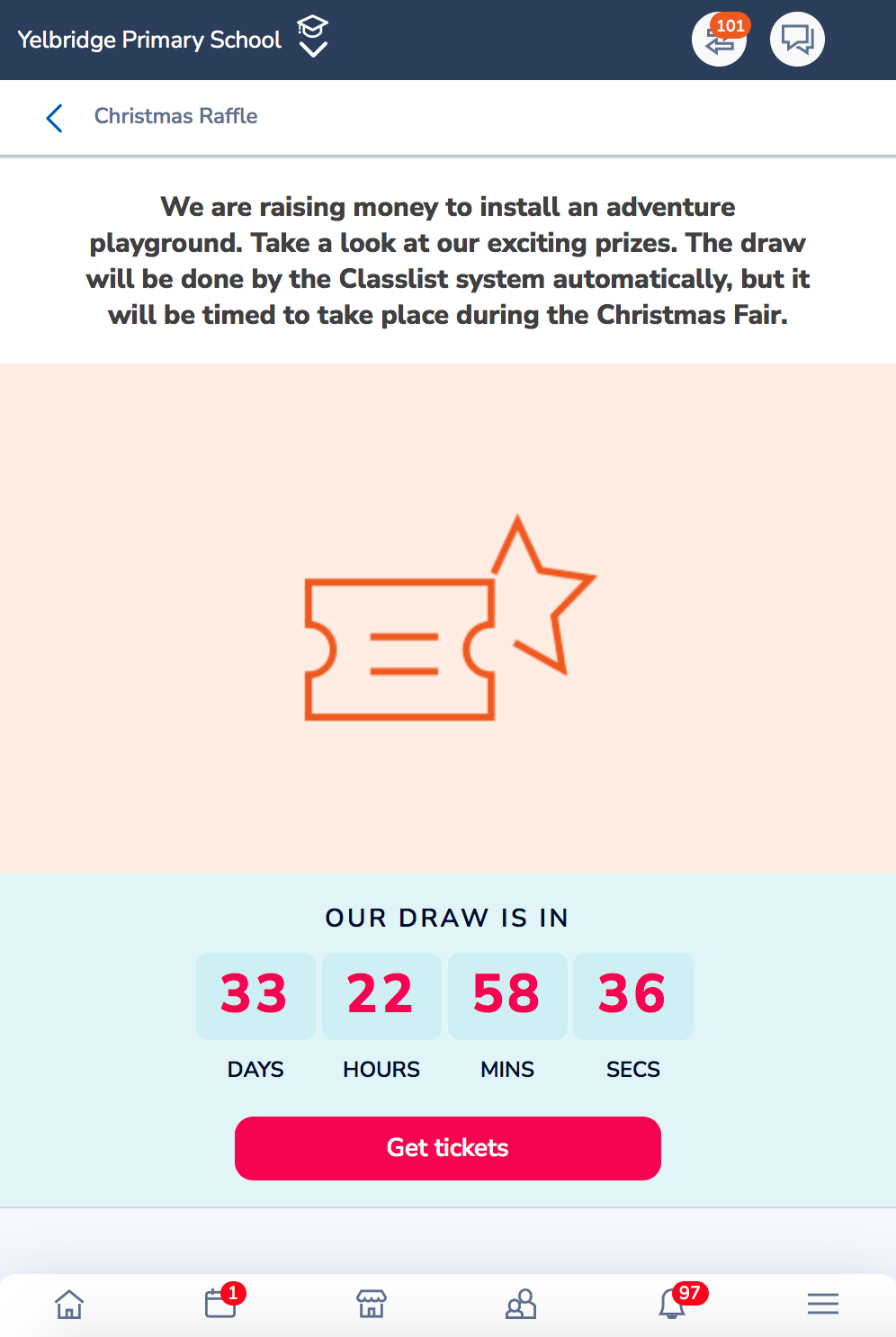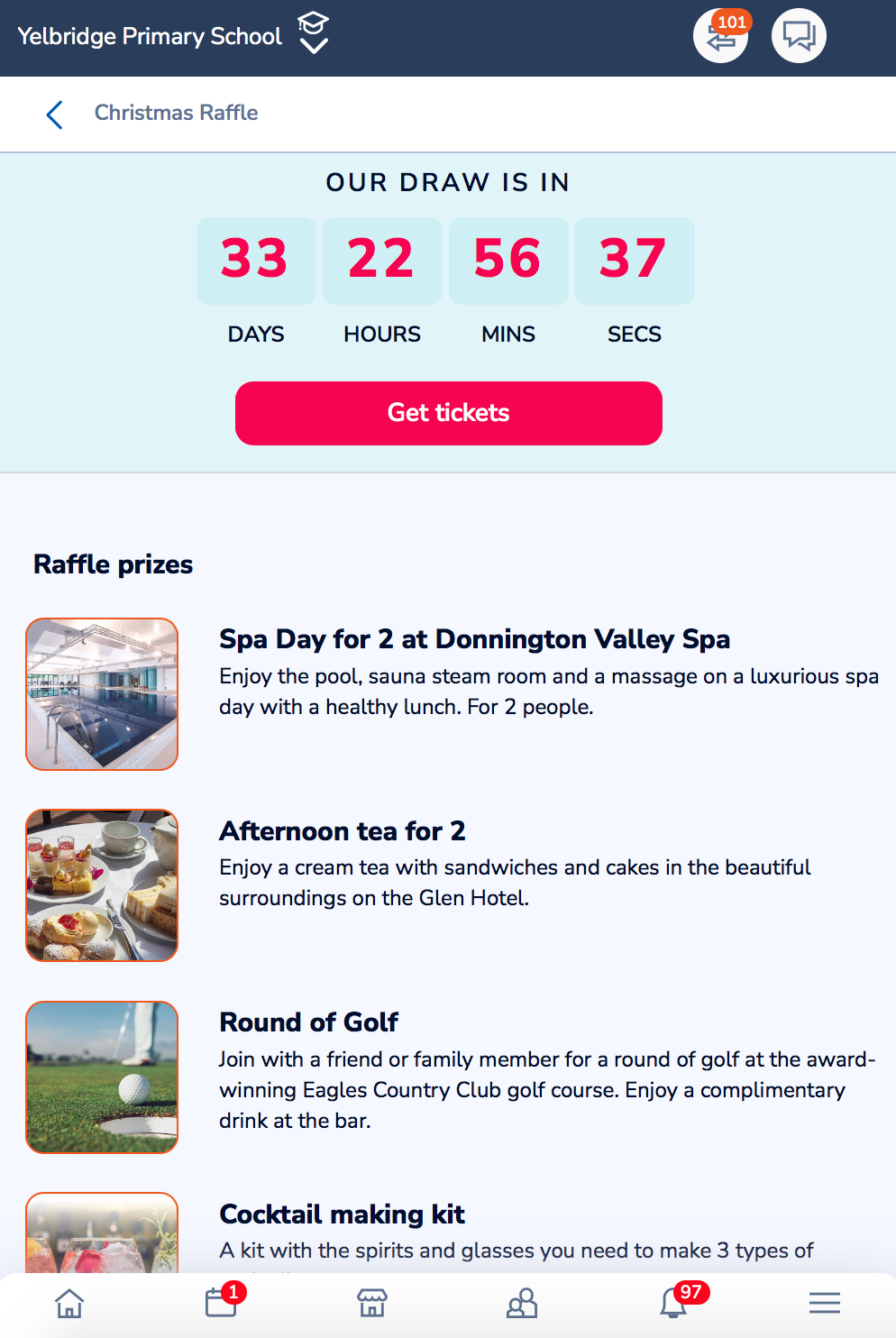 Parents must answer a question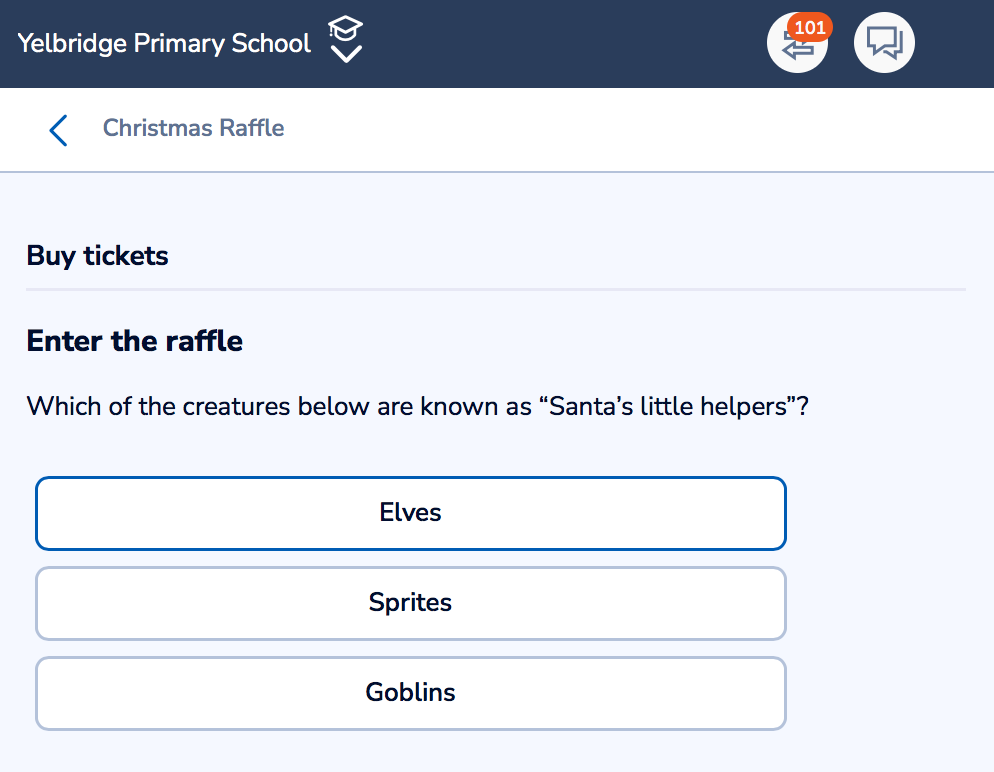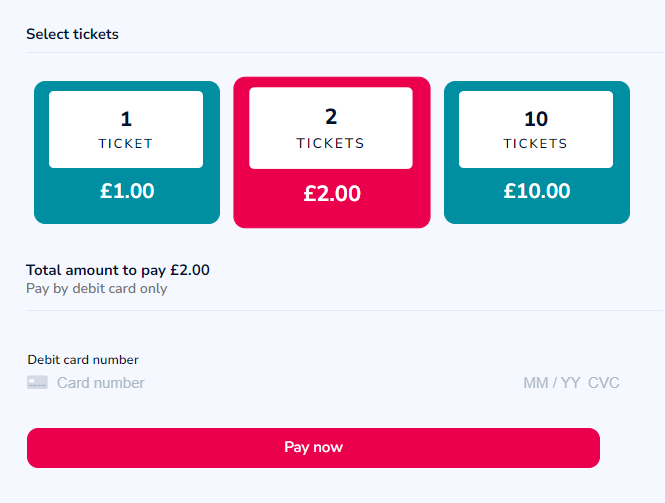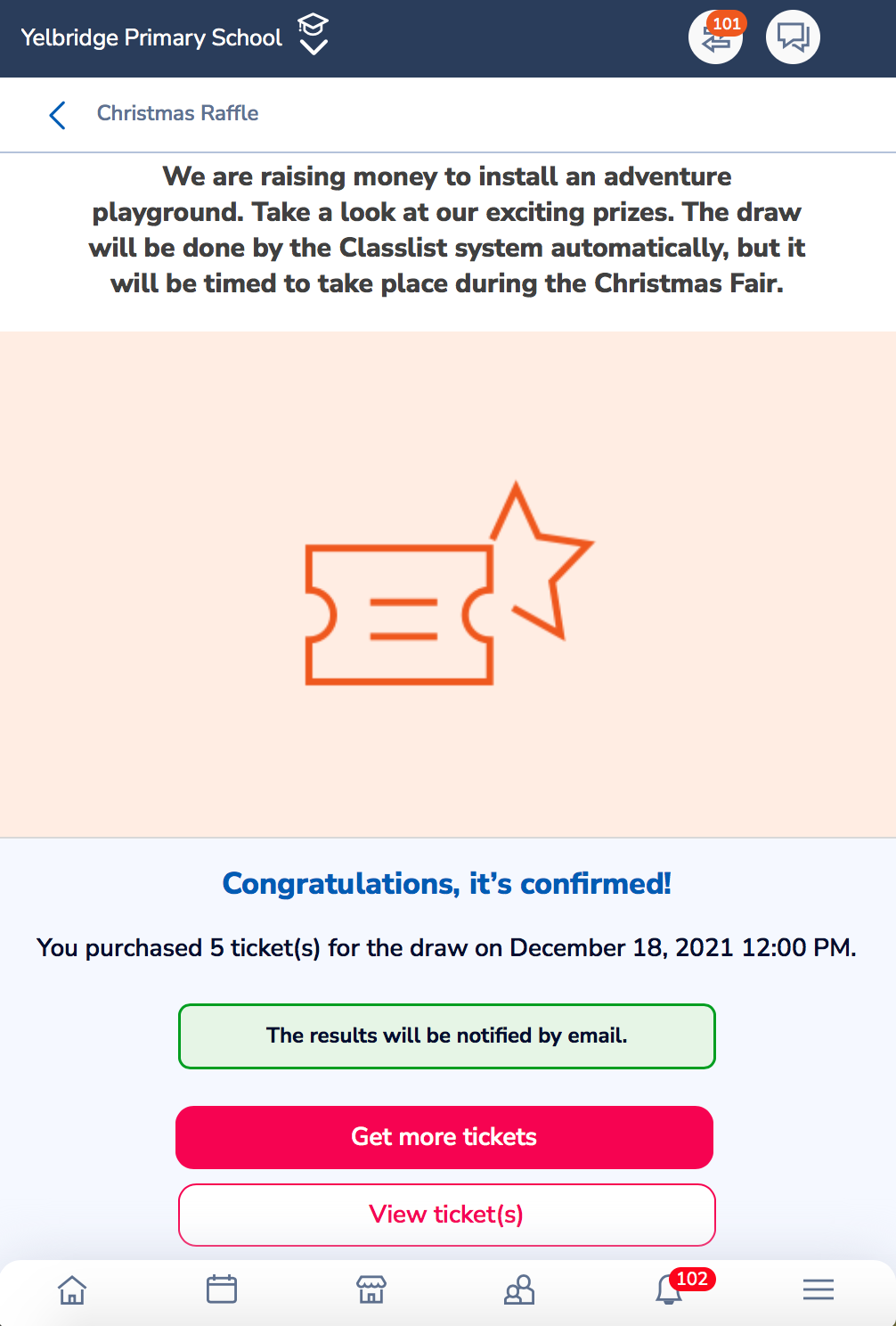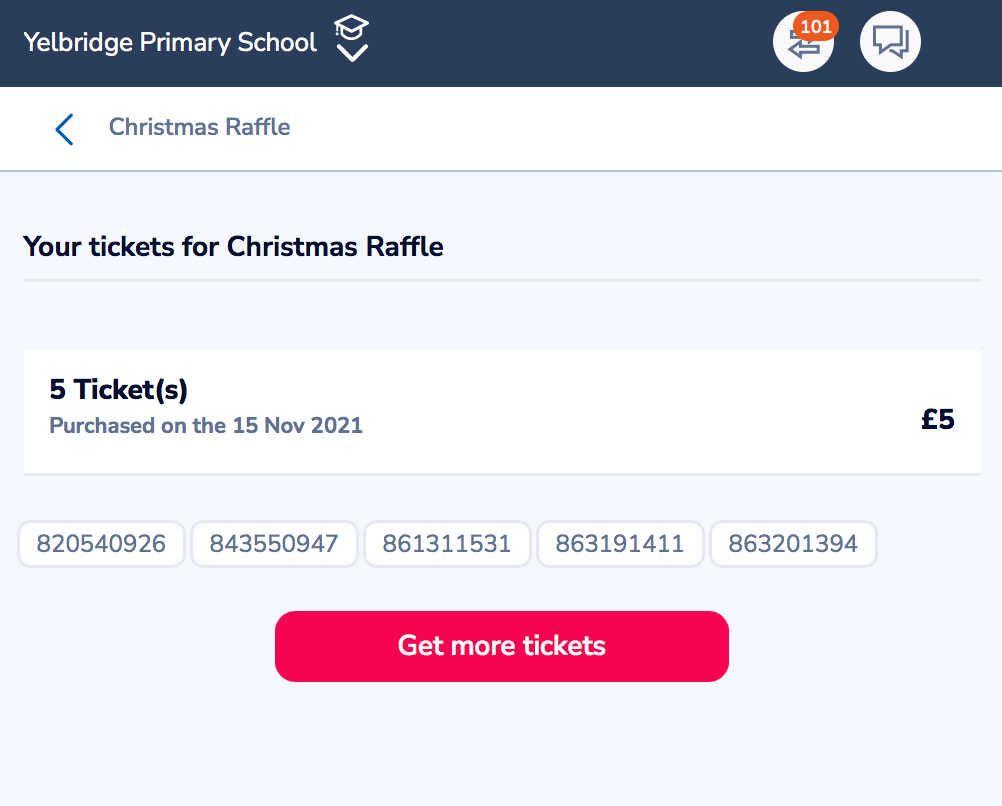 Raffle organisers have the option to allow non-members to purchase tickets, this is the screen non-members will see.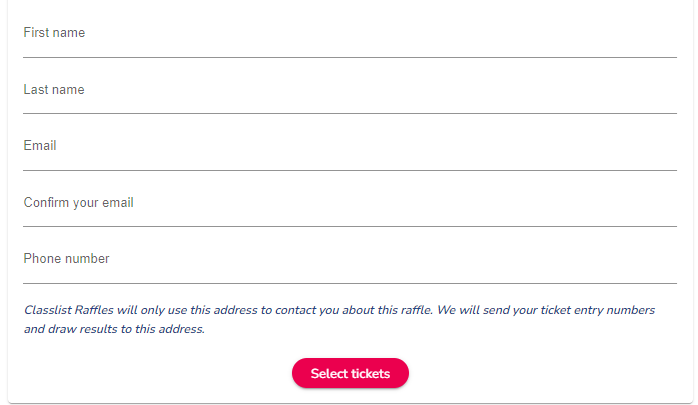 Winners are notified by email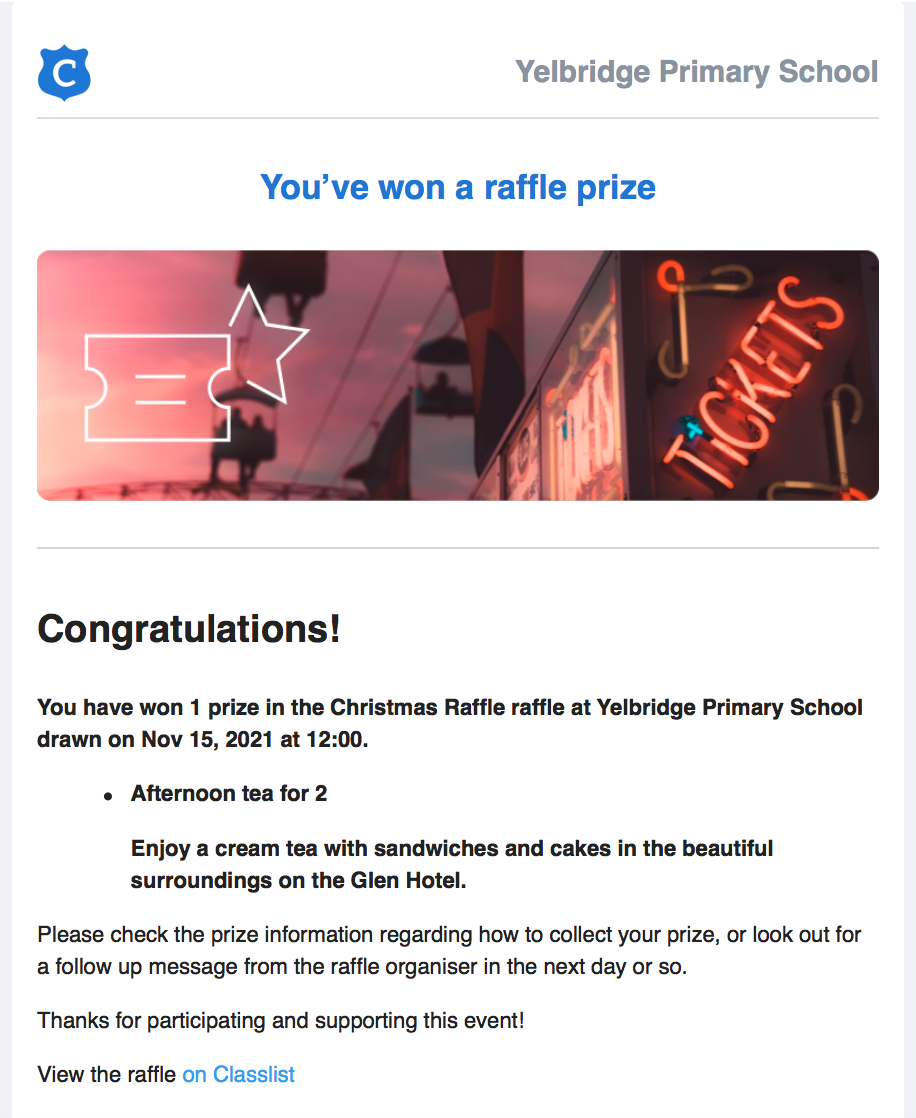 The raffle organiser gets an email at the time of the results
Cancelling or deleting a raffle
If you need to delete a draft raffle you will see a delete button if you have saved the draft and exited, and then return to the raffle.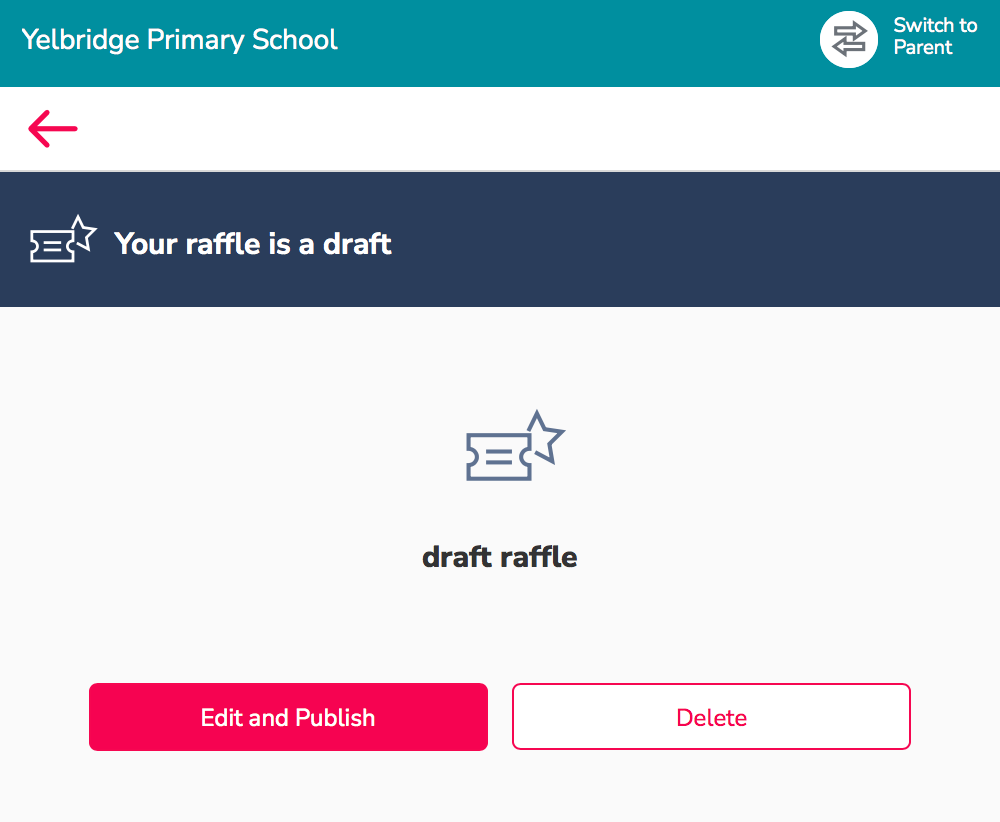 If you need to cancel/delete your raffle after you published it you can do that via the Menu at the top right of the raffle dashboard.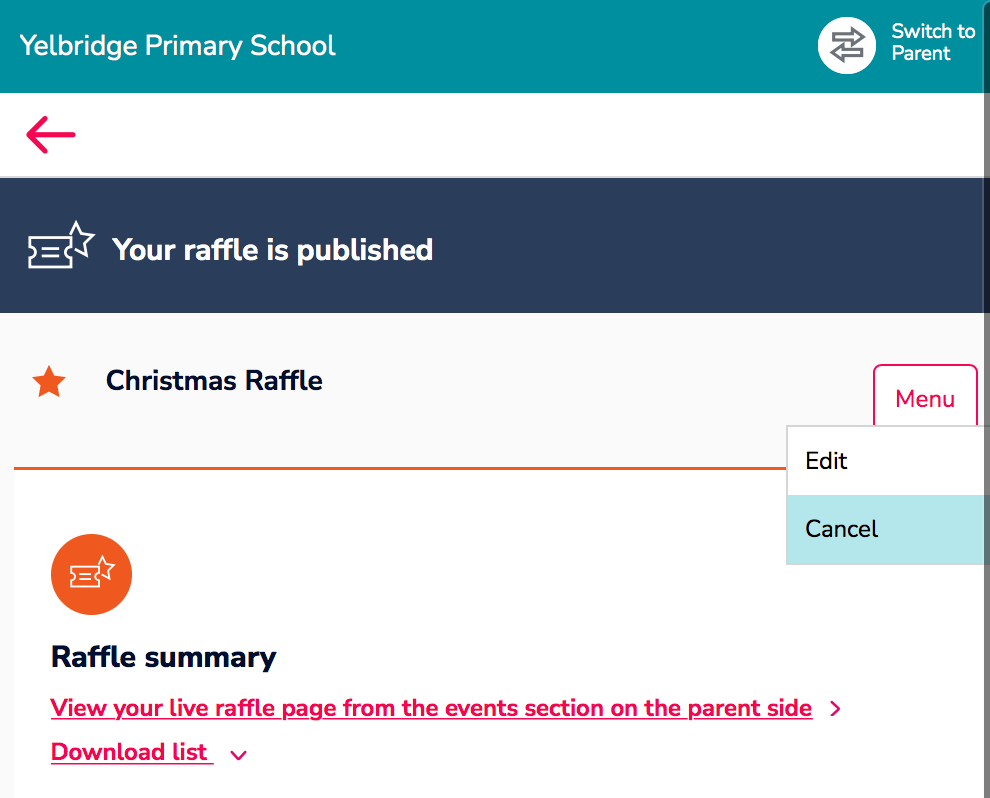 We hope your raffle goes well.
Contact our Help Team with questions and feedback!