Class Admin accounts on Classlist have access to a number of features that the standard parent account cannot access. As with other Admin roles you can view a second area of Classlist, the Admin portal, which displays with a green header. As an Admin user you may get notifications of tasks needing your attention, such as approving parents.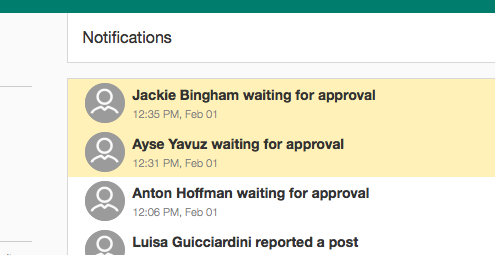 Inviting Parents
One of the most important things a Class Rep can do is invite new parents to join Classlist from the Admin portal. Once a parent has been invited through the Admin portal they will be regarded as a 'Non-Member contact' until they have signed up. Non-members can receive Announcements and Community Event invitations. Users on standard parent accounts can invite other parents via the Parent portal but these invitees will not be recorded as non-member contacts.
Parents are invited using email from the Admin portal, so it is best to collect email addresses from your class beforehand if you can; other Classlist users have found a number of effective methods to collect these, which can be found here. 
Once you have collected the email addresses, you can enter them on the Add & Invite page, simply select your class from the drop down list, enter your list of email addresses and click the send button. You can also enter a personal message to accompany the invitations if you wish.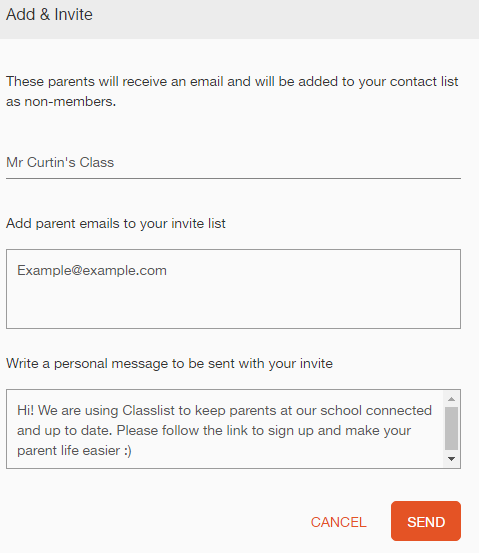 Creating Posts
As a Class Admin you will often need to communicate with other Classlist users, one great way to do this is through posts on the Parent Board. Posts can be sent to specific Years, Classes or Parent Groups and will appear on their Parent Board. This is ideal for conversing with parents in your class about a range of topics, from discussing end of year collections for the teacher to inquiring about that week's homework. 
Announcements
Announcements are sent from the Admin portal of Classlist; Class Admins can send them to any Year, Class or group. A copy of the Announcement is emailed to all recipients (unless the user has unsubscribed). You can attach a document to an Announcement, including flyers, a meeting agenda or even homework that children may have missed.
Announcements will also be sent to Non-Members; this is a great way to stay in contact with more parents and in this regard, Classlist works like an incredibly versatile mailing list.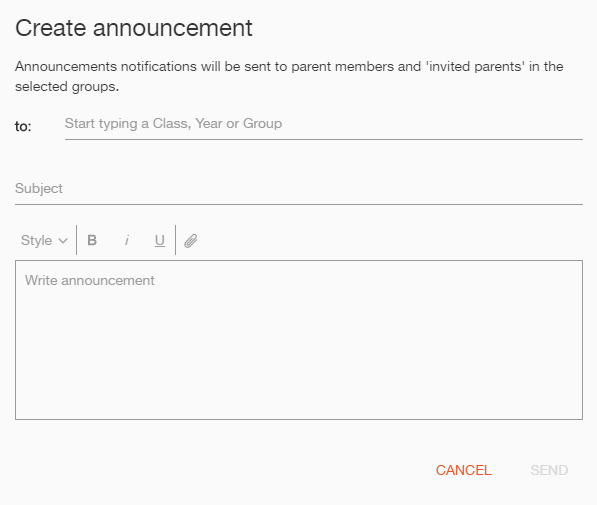 Approving parents
Another duty of a Class Admin is approving parents in your class who have requested to join your school's Classlist. This procedure has been added in the interest of security, allowing you to vet each parent as legitimate before they can access your site. The process of approving parents is simple, you just need to click the 'Approve' button once you have confirmed their identity.
Community Events
Class Admins can also create Community Events which can be sent out to the whole school or individual groups, years or classes. These Community Events can even be sent to Non-Members. 
Community events will show in the events list to all members invited, even if they join Classlist after the event is created.
Managing Parents and Administrators
As a Class Admin, you can also see a list of other parents and Administrators who have joined Classlist.