Welcome to the 'My School' page. This page contains key information regarding both your school and your PTA Committee. The page is broken down into a number of few helpful sections, allowing you easy access to the information you need, when you need it.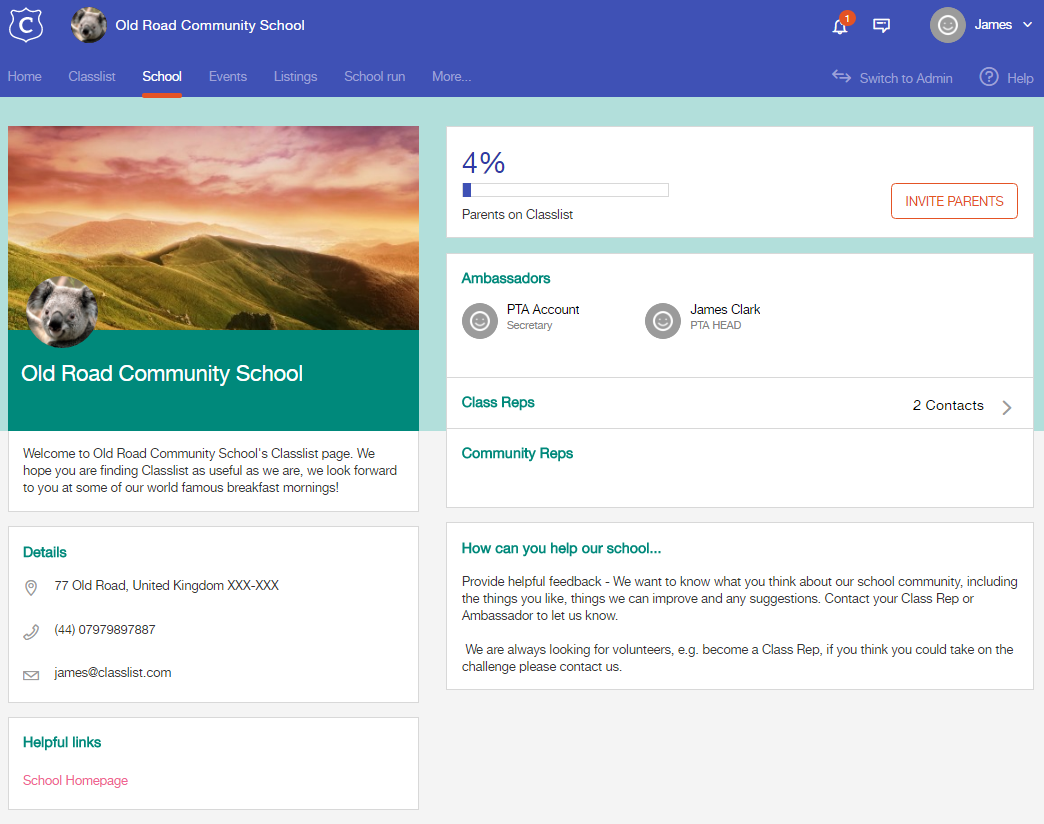 The details to your left regard the school,and can include a contact address and number, making this a great place to go if you ever need to contact the school. Administrators can also add a number of helpful links, these can range from the school website, to pretty much any sites that could be of use for the School-Parent community. If you have a suggestion for a useful link, be sure to message an Ambassador so they can put it up!
To the right you will be able to see more information on the Administrative structure of your school. You will be able to see any Class or Community Reps as well as the Ambassadors; if you feel up to the task of helping, I'm sure they would always appreciate new volunteers.