Your 'School Profile' page acts like a who's who for your school and your Classlist community. It displays key information about the school and the parent volunteers who help run your Classlist site (and probably your PTA/Friends group as well).
If you want to see the main feed (ie posts created by other parents), you need the Parent Board.
The School Profile page contains general information about the school at the top, and contacts for admin members of your Classlist community further down.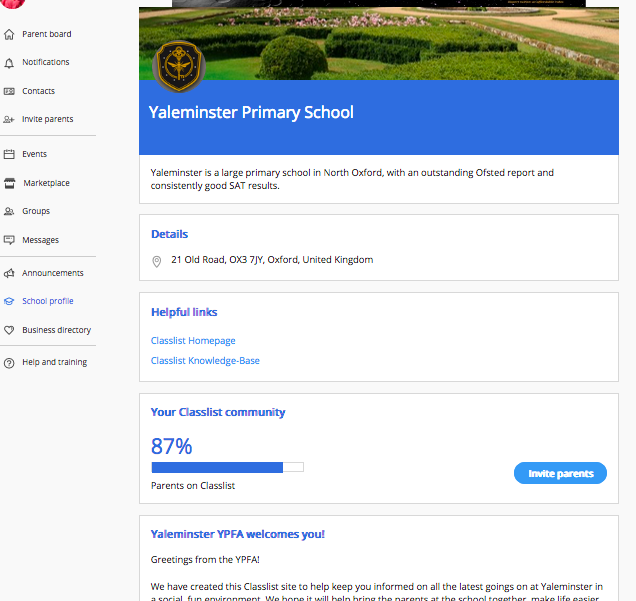 Here you can find details about the school added by your site admins, such as the school contact address and phone number, and helpful web links. If you have a suggestion for a useful link, why not message an Ambassador so they can put it up?
Further down you will see a list of all the people with Classlist Administrator and/or PTA positions in your school. You will be able to see your Class Admins and any Community Reps as well as the Ambassadors; to contact one of them just click on their name and hit the Message button. And if you feel up to the task of helping out, there's always room for more volunteers!
The School Profile also shows who's who in your Classlist community, and you can volunteer to help as a Class Admin from here too. Tap on the name of an admin member to send them a message.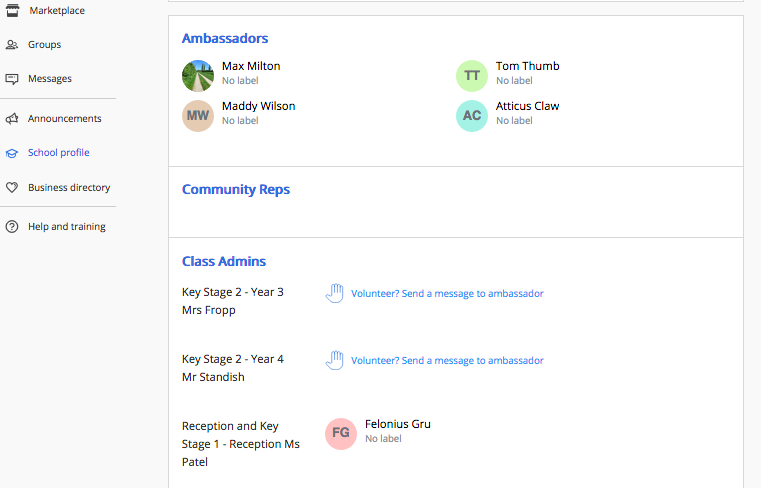 For an overview of the different Classlist Admin roles click here.