You can now access Classlist at more than one school via a single email account. If you have signed up using two (or more) different email accounts in the past, you may want to merge them so that you can easily switch between schools without having to log out and in again.
Before you begin this process, it is worth messaging one of your Classlist Ambassadors or Class Admins at your second school to let them know that you will be 're-applying' to join Classlist, and that they should approve you again.
Joining a Second School
Login to Classlist using the email address you would like to continue using for both schools.
At the top left next to the name of your school there is a small down-pointing arrow (make sure you are on the blue parent portal even if you are an Admin user). Click on this arrow to bring up the option 'Apply for a new school', then enter the name of the school you want to add to your account and click 'Continue'.
Add your child/children to the appropriate classes and wait to be approved.
Once you have been approved, you will notice that you can now swap between the two schools at any time by clicking on either school's name. You can use this process even if you have multiple children all at different schools (provided the schools are all using Classlist)!
You will appear twice in the second school if you already had an account there using a different email address, so you should delete your old non-linked account otherwise it will get very confusing!
Important: you will unfortunately lose any private messages, individual parent invitations or listings that you have created on your old account, so don't delete it until you no longer need them or have saved the details elsewhere.
You will still be able to view any group posts, community events and announcements that your Class/Year has received, because you will be in the same classes and years as before.
Deleting your old account
Log into your old account and visit your profile. At the very bottom of the page you will see a 'Remove' button. Clicking this will remove your old account completely from our server. You will now only be able to log in using your other email address linked to your multi-school account.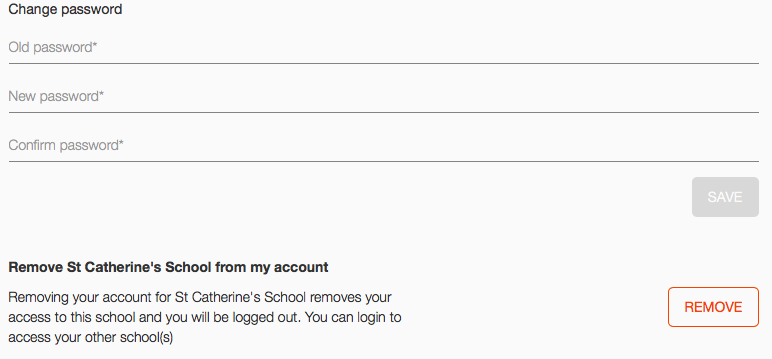 Admin status at the second school

Ask an Admin user to reassign you (in your new account guise) to any admin status you previously held at the second school.