When you download the Classlist app to your mobile device you will be asked to allow two permission settings. These cover taking new photos and accessing your device to upload photos (or media or files). If you have iOS 11 or later please see the note below.
Important: We assure you that Classlist will only access your device and photos when you choose.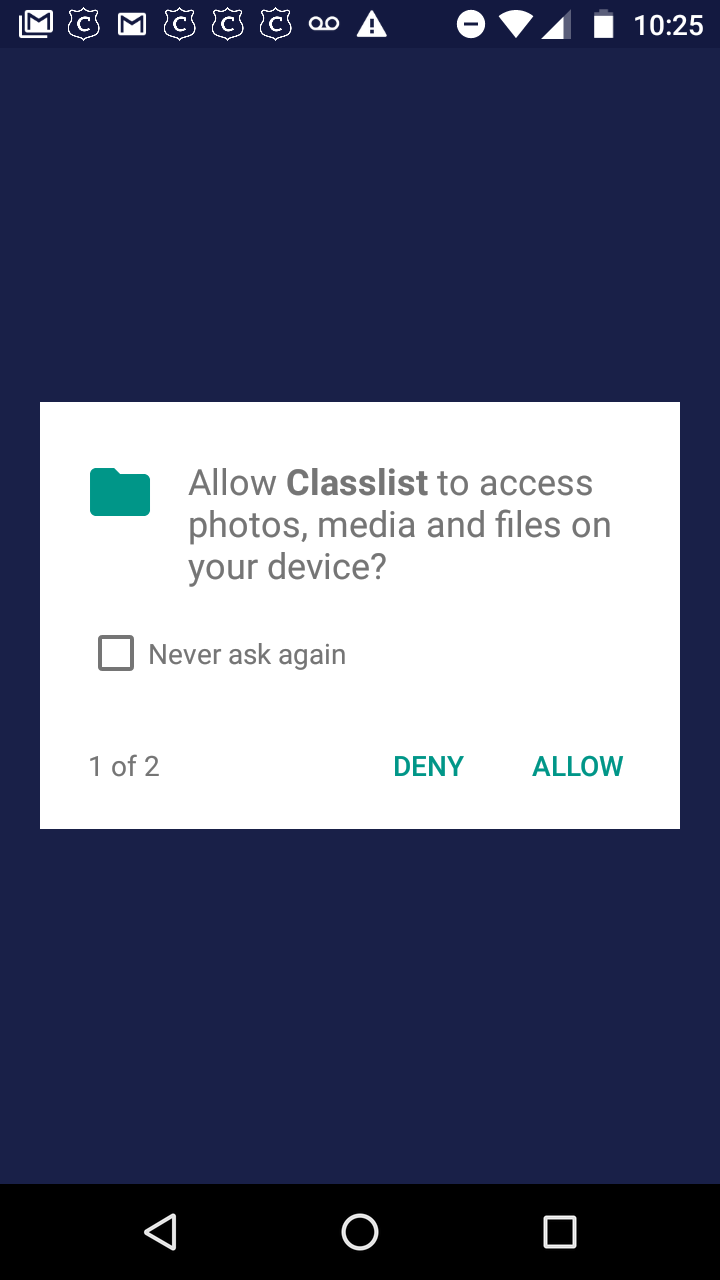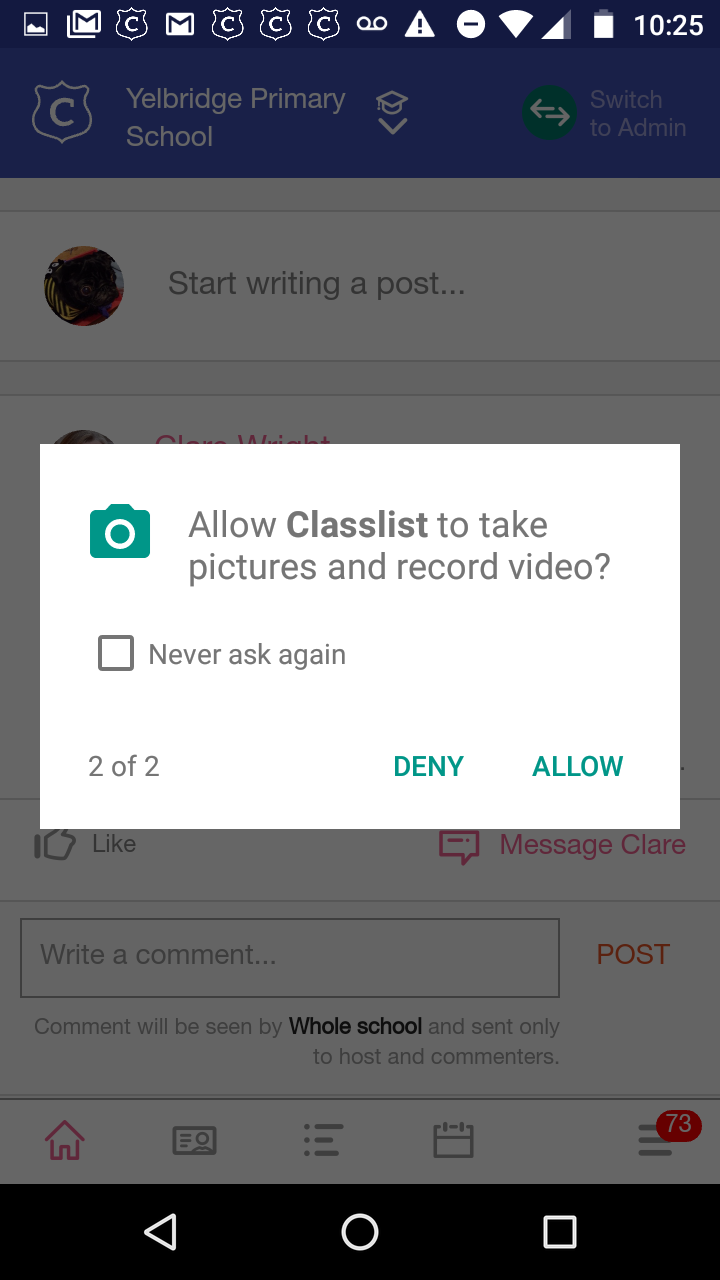 Camera
Classlist will only ever access your camera when you choose to take a photo and upload it directly to Classlist. We cannot turn your camera on/off at any other point.
Photos, Media and Files
Classlist will only access your media storage when you ask it to upload a photo that has been saved to your device or when you attach a document to an Announcement. Classlist cannot access your photo albums.
In other words, if you give permission to Classlist to access the photos and camera, we can't access the photos or take control of the camera ourselves. You would simply be enabling the feature so that you could search your album to choose a photo, or you could take a photo to add to Classlist. When parents post things to the Marketplace or create an event invitation they often like to upload a photo.
iOS 11
Q: Why does the Classlist iOS app not ask for permission to access my photos?
A: In iOS 11 Apple introduced a new image picker which means apps don't need access to your whole image library to upload a photo. Instead when a user chooses an image to upload to an app, the image picker transports the selected image alone and delivers it to the app. The app has no need to ask the user for permission because it is not accessing the user's data.