If your Classlist site seems a little 'empty' when you first get started don't worry! It's like moving into a big empty house...the rooms are there (including walk-in wardrobe), it just needs a touch of furniture and decoration.
You are free to operate your Classlist site just the way you and the parents at your school want. For some this might be in a corporate manner, with the PTA and school Staff using it as a messaging platform to keep parents up-to-date. Other members might use Classlist to relax after a hard day's work and share the occasional anecdote or a gentle moan about a spouse's inability to remember to pick the kids up from swimming club. The trick is to find what works for your community.
In fact, some of the most successful Classlist schools have found a harmonious combination of both, creating the perfect place to socialise and stay informed about the latest goings on at the school. It's like standing at the school-gate from the comfort of your living room!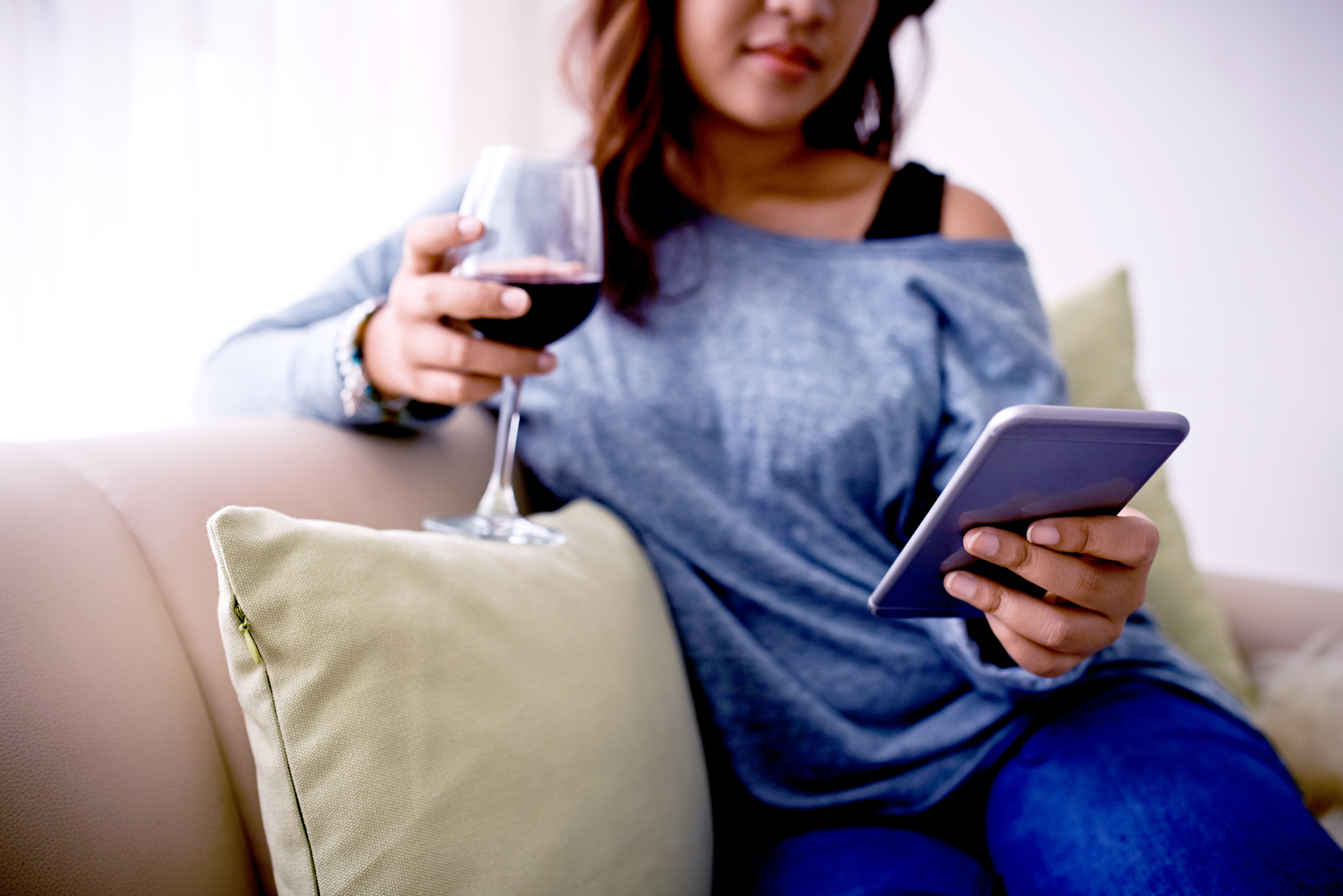 (unfortunately, we can't provide the wine)
Lets begin - The Base-Coat
The My School page is as crucial as it is customisable, acting as a great 'knowledge-hub' for parents to visit whenever they need critical information. Some of the information required here is pretty straightforward, such as the School's address and contact number. In the free text box under your school's photo you can start to be more creative. This is your opportunity to welcome parents, letting you set the tone for your site.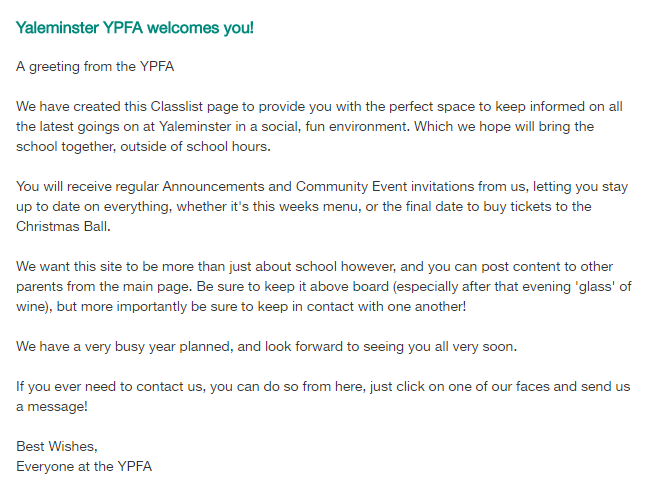 You can also add a number of helpful little links to the side, a few of our top recommended links include:
A link to your school's homepage
A link to any fundraising site you use regularly
A link to the Classlist Knowledge-Base (this incredibly useful site you are already viewing)
For more information on the School page, please click here.
Adding Some Colour
Now that you've laid down the foundations it's time to start creating content. As an Ambassador you will have three core methods of reaching out to parents. Posting to the home-page, Announcements and Community Events, all of which serve slightly different purposes.
Posting to the home-page is the most obvious way of reaching a large audience, and can be directed towards the whole-school or a smaller group or class. Parents can comment on these posts, and can create posts aimed at Groups they belong to themselves. We can't tell you exactly what your parents will want to talk about (though we've made some good guesses here, feel free to take a peek) so go with what works. This is your space.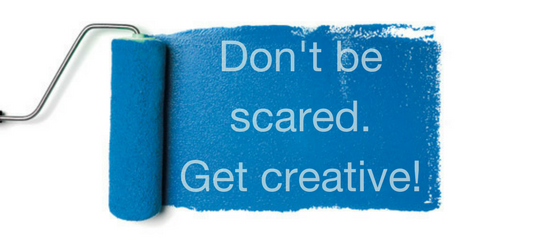 Announcements are for those 'slightly more important' moments, and can be sent out to particular Years, Groups or Classes if required. These are perfect for updates on school or fundraising matters, and can contain a file attachment too!
Community Events are well, events...for the community. Parents can also create events, but only admin users can invite the whole school! These are ideal for any official PTA-run events, such as fundraisers or fairs.
When writing a post, or creating an Community event, don't be afraid to add a picture. They draw attention and make a great discussion point, so encourage other parents to upload pictures too.
(A 2014 study suggests that humans upload 1.8 billion images every single day, that's 657 billion photos a year. We can assume that at least half of these are of cats in funny poses)
(see, this combines cats AND wine, purrrfect)
Finishing Touches
To make an active community on Classlist, you need to make it feel like an active community already, so the more comment and traffic you can generate the better. This is the pivotal challenge during the starting process, but once the kindling has been lit the flame is likely to keep on burning.
Some of our successful Ambassadors have told us that the following tips have been highly effective in kick-starting their communities!
Set yourself a posting schedule - Examples include posting updates/reminders on what's happening at school during the week ahead every Sunday (is it world book day, again?), or linking to an interesting article or message on a Thursday night. This gives your community a sense of continuity (though feel free to post extra content!).
Get together a team - Having a team of PTA members ready to help engage with the community is half the battle. More voices create a broader conversation, allowing more opinions and more topics, and give other parents the confidence to post too!
Stay responsive - Turn notifications on on your phone! A quick response invites more rapid discussion, and helps keep the site feeling busy!
If you need advice on the kind of content other parents are posting on Classlist, click here.