To log into Classlist you will need to enter your username and password.
Your Classlist 'Username' is simply the email address you used to register with us.
If you are having trouble logging in, but are sure that you have got your password correct, please visit this help page, or contact us by clicking the help button at the bottom of the Classlist page.
I've forgotten my password!
If you have forgotten your password don't worry; Classlist uses a standard password reset process using your login email address.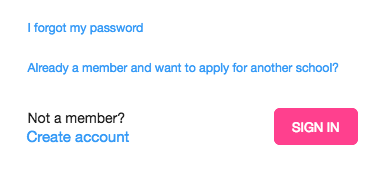 Go to the log in page
Select 'I forgot my password' underneath the login fields (see above)

Enter the email address y

ou used when you created your Cl

asslist account and select 'Send Reset Email'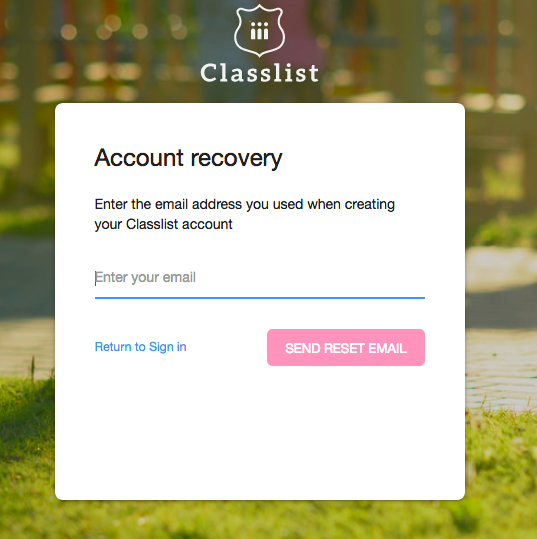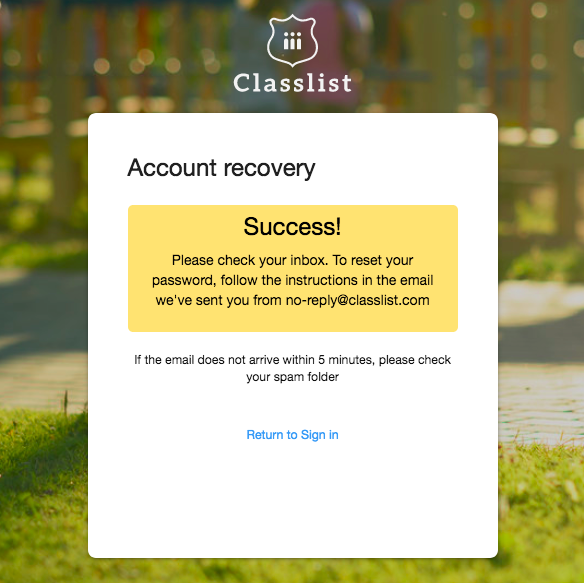 You'll then receive an email to that address containing a secure link to the reset password page (see below)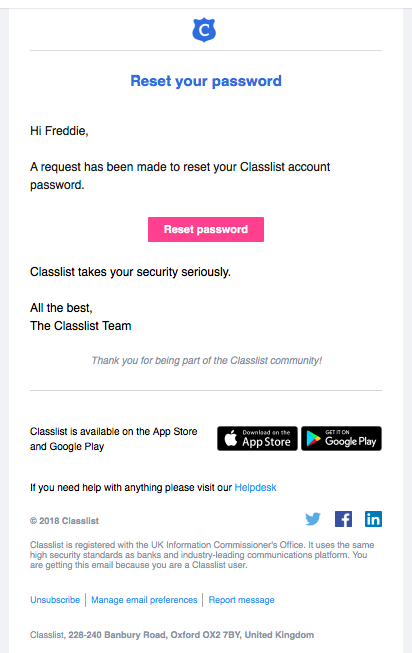 Tap on the pink 'reset password' button, enter a new password twice, tap 'reset password', then tap 'return to sign in' as shown in the image below.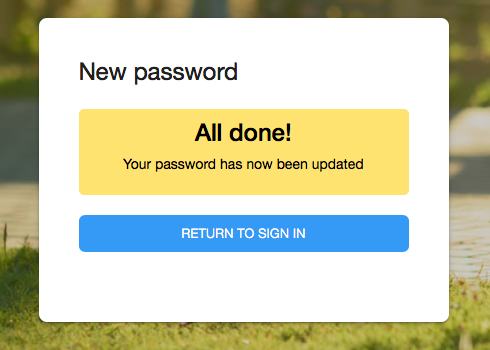 I did not receive a password reset email
First please check your spam folder in case your mail provider put the password reset email there. You can search for emails from no-reply@classlist.com
If you are not currently receiving any emails from Classlist at all this could be if you marked Classlist as spam, (either deliberately or by mistake!) We immediately discontinue emailing anyone who marks Classlist as spam, as we have very good email delivery ratings which we don't want to be affected.
If you are not getting any emails from us, please contact our support staff via the top right of this page, and they can edit the system so you start receiving emails again, including reset password emails.

You can personalise which types of email notifications you receive in future from Classlist by going to your

Classlist profile

. You can turn off all emails there if you like, or choose just to receive your Thursday weekly digest, which summarises all the messages on Classlist relevant to you.
I want to change my password - I haven't forgotten it
If you can remember your password, but would simply like to change it, you can do this while logged in to Classlist. Simply:
Sign into Classlist
Go into your profile and select 'Personal details'. Access your profile from the More menu on the app, or at top left where your name is displayed on a desktop.
Scroll down to 'Change Password' and input your old and new passwords
Remember to click 'Save' to confirm your changes!
NB: Whenever you change your password you will receive an email confirmation (see image below). If you didn't change your password and you have received this email you should click on the account recovery link straight away.