If your the creator of an event, you can cancel (delete) an event at any time before the event's set date.
Go to the 'Events' page via the menu bar.
Select the event you'd like to cancel.
Click 'Cancel my event'.
If you'd like, you can leave a 'note' to inform the parents you've invited why the event has been cancelled. They'll receive a brief message, along with anything you decide to add.
Press 'submit' to cancel your event.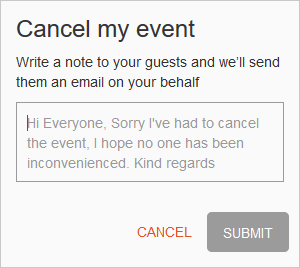 Once the date for an event has passed, it can't be removed from Classlist.