Parents often struggle with the A4 attachments that schools and PTAs send out via school comms as they are hard to read on phones.
If you create an announcement on Classlist it is automatically mobile responsive and can be viewed on any phone.
Another advantage is that announcements reach every parent who has already been invited to join by an admin using their email address.
This means that if you paste or upload all your parent emails into Classlist you can send announcements to all parents right afterwards, even while they are still joining.
Announcements can now be saved as a draft and schedule sent, so that you can write them when you need and send at the best time.
Below is an example of a newsletter created on Classlist which looks lovely on a phone!
Why not suggest your school uses Classlist to send out news?
Uploading images
You can upload images to announcements using the Picture icon.

Then select your files by using the 'Choose files' button. See screenshot below.
NB the image url is not a url that you wish your image to open if clicked. An image url is an externally hosted url for an image, such as this:
https://storage.googleapis.com/classlist-branding/branding/In-stream%20post%20images/Twit%20Friendly.png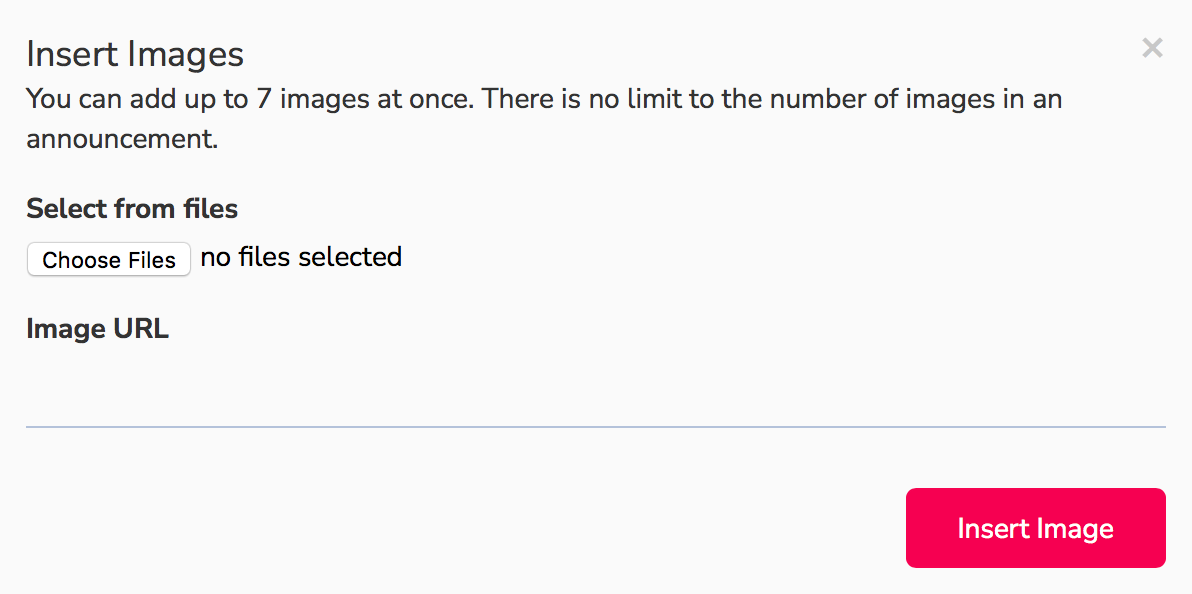 Example Newsletter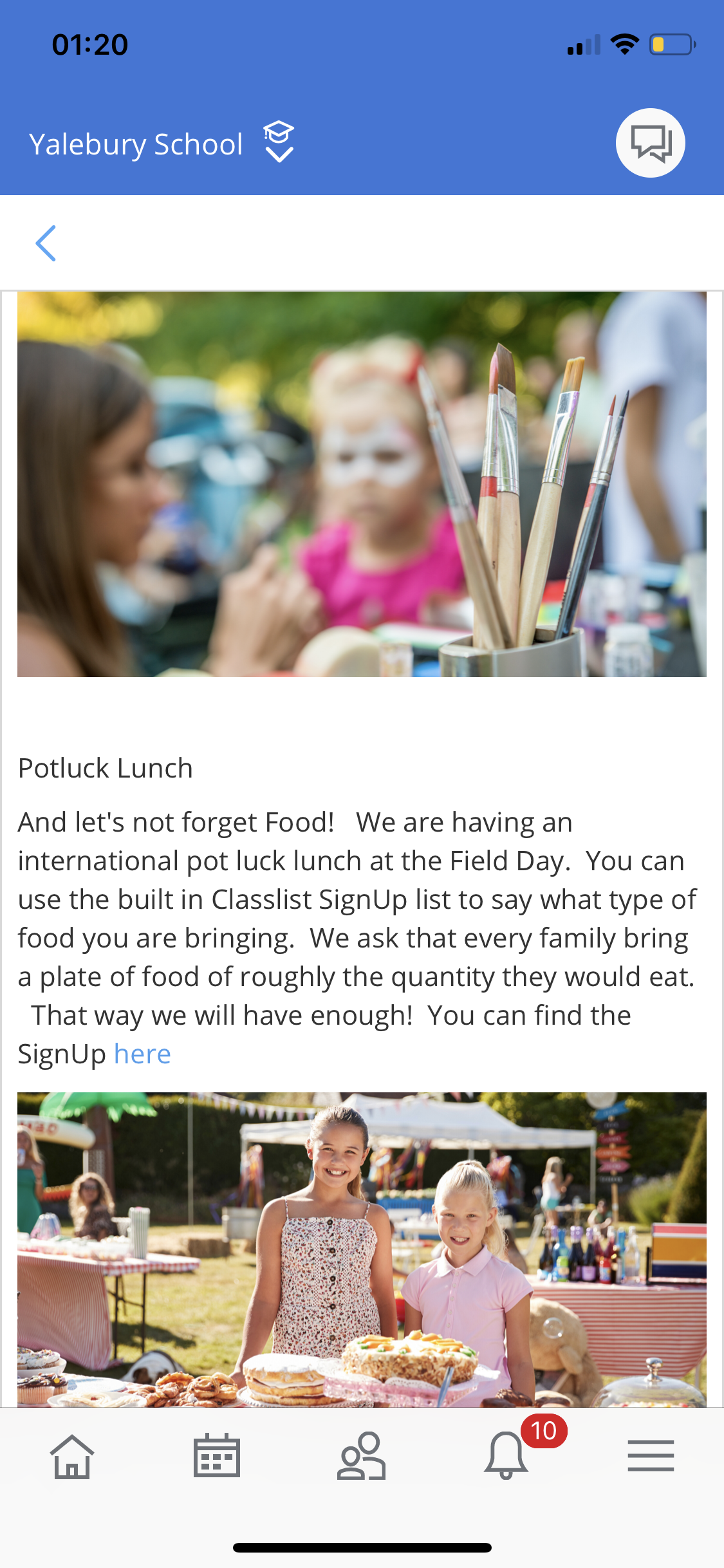 Your sent, scheduled and draft announcements can be seen like this: