Notifications let you know when another user has added content to your school site which is relevant for you: notifications can be in the form of an email and/or a red badge/bell on the app and the website. You can change your notification settings so that you only receive the information you want. You should only get notifications for comments if you yourself have commented on an item, but if you feel you are getting too many notifications resulting from group posts, simply uncheck the boxes for 'your group' and 'whole school' posts and comments, and you will no longer receive any notifications for that type of content (see below - Changing your settings). You will still be able to view comments when you look at the site. 
On a desktop your notifications appear as a red number badge over the notification icon in the navigation bar: you can see Kenny has received one new notification in the image below, which is highlighted in yellow in the summary list. Click on the summary to be taken to the relevant page.

Notifications also appear on the Classlist app on the home screen of your mobile, and within the app they show up on the navigation bar at the bottom of the screen:

You can check notifications individually, or mark them all as read at once.
Changing your

no

tification

settings
To change your notification settings, go to your profile and tap 'Notifications'.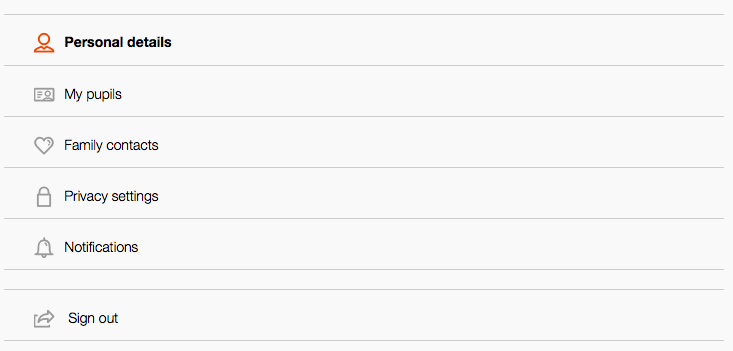 The notifications page of your profile allows you to opt in or out of emails and badge/bell notifications generated from different types of activity on the site. 
You can set notifications on or off for emails and bell notifications for each category of communication: group posts, messages, private events, community events, announcements and whole school posts.
By default, you will receive email notifications for all new communications on Classlist, except for posts on the whole school group, and Marketplace posts, which are included in the Weekly Digest rather than being sent individually.
To change your settings, go to your Profile and click on Notifications.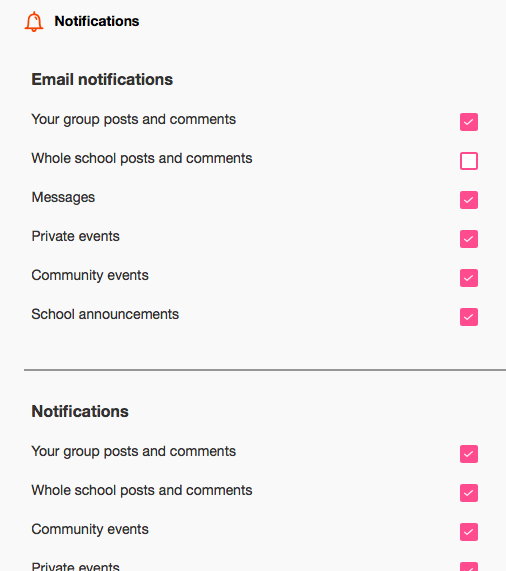 NB: if you are receiving duplicate email notifications click here to find out how to fix it.