You can upload a picture to loads of features or functions on Classlist but the basic process remains the same:
Find and click the pink camera icon on the place you want the photo to go. This is usually found on an existing image or a blank image area (eg on your profile), or underneath a text box where the camera icon is shown together with a prompt saying 'add photo' or 'change image' (eg on a post, or an event you are organising).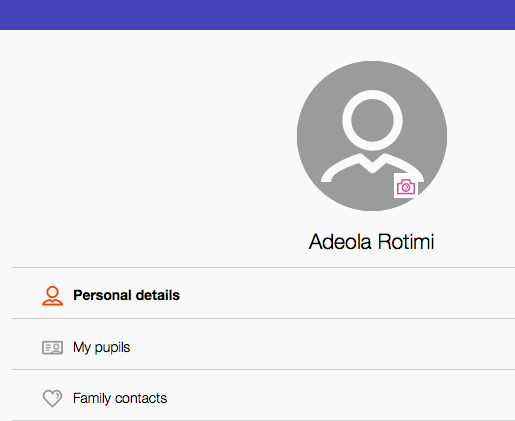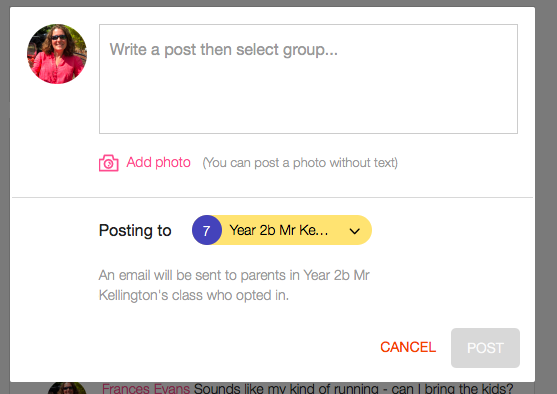 This will bring up a window like the one in the image below. At the moment you can't add a photo to a private message, but we're working on it!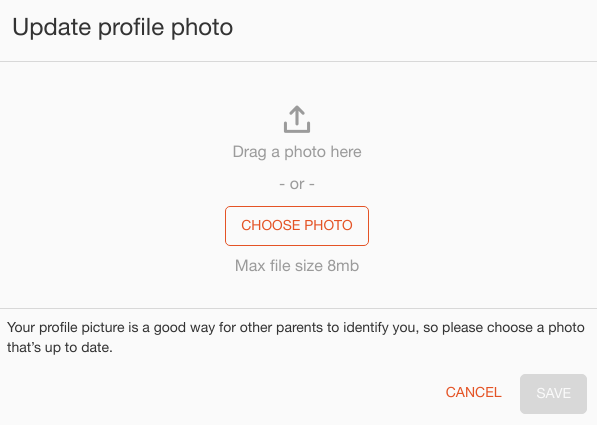 Drag and drop, upload or take a photo. You can drag a photo from your computer, or upload one from a file. If you are on a mobile device you will also be prompted to take a photo if you wish. You will now see your picture uploaded. Remember to be sensitive about photos with other people's children: some parents do not want images of their children to be shared, even on a private network.   
Crop and zoom your photo. You will now have the opportunity to crop/rotate/zoom your photo, letting you select the correct part of the picture.
Click Save. Once you click Save or Post your picture will be uploaded. 
Tip: We are working on a photo album feature to allow you to upload multiple photos. In the meantime as a workaround you could set up an open group, then you can add photos as individual posts and let parents know that if they join the group they can view them. The alternative would be to share a link to an external file sharing site. 
iOS 11 and accessing photos
Q: Why does the Classlist iOS app not ask for permission to access my photos?
A: In iOS 11 Apple introduced a new image picker which means apps don't need access to your whole image library to upload a photo. Instead when a user chooses an image to upload to an app, the image picker transports the selected image alone and delivers it to the app. The app has no need to ask the user for permission because it is not accessing the user's data.