There are numerous places where you can upload a picture to Classlist yet the basic process remains the same:
Click the upload photo button. This may be to upload a picture to a post, or even to upload your profile picture. It will bring up a window that looks similar to the one below.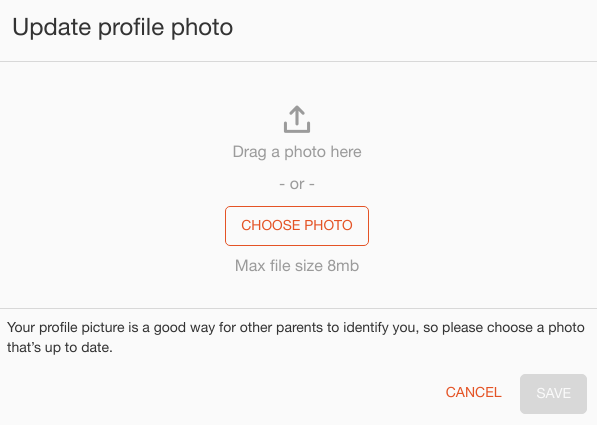 Drag and drop, upload or take a photo. You can drag a photo from your computer, or upload one from a file. If you are on a mobile device you will also be prompted to take a photo if you wish. You will now see your picture uploaded. 
Crop and zoom your photo. You will now have the opportunity to crop/rotate/zoom your photo, letting you select the correct part of the picture.
Click Save. Once you click Save or Post and your picture will be uploaded.